Missguided founder Nitin Passi has had a challenging year but is, he insists, "energised" for a fightback in 2019.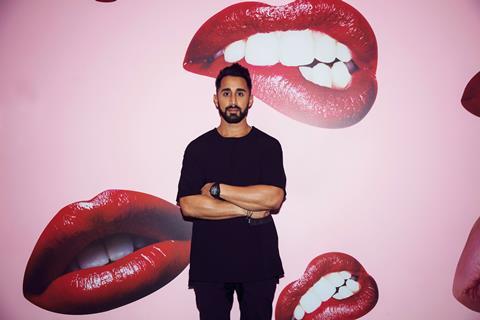 The year to March 2018 was a painful one for the entrepreneur. Sales, which had risen 75% the year before, crept up 5% over the most recent 12 months and EBITDA losses hit £25m versus a £3.7m EBITDA profit the previous year.
It was something of a shock for Passi, who admits that "what I thought we needed to do and what we are doing now are two different things".
The retailer shed almost 10% of its head office employees earlier this year, making nearly 80 staff members redundant. But exits were not used solely to control costs.
The business had previously gone on a major recruitment drive, bringing big names on board including chief executive of online Gareth Jones and chief customer officer Kenyatte Nelson, both formerly of Shop Direct. Both executives exited after just eight months, with Jones' departure in May followed by Nelson's in November.
Chief technology officer John Allen left in October to become chief executive of womenswear etailer Nobody's Child.
Such an exodus is rarely a coincidence. Passi chooses his words carefully and leaves you to draw your own conclusions.
"We were not focused enough, we were buying too much stock and we were chasing too much growth"

Nitin Passi
"This last year we have lost a lot of people," he acknowledges. "Some people have left naturally – John had done four-and-a-half years with us.
"Certain people left because I wanted them to leave. Certain people also left because I wanted them to leave but it was very mutual – Kenyatte is great, he has done some great stuff, people liked him but he was too corporate for this business."
He believes that the business became less disciplined because of expansion at executive level.
"We were not focused enough, we were buying too much stock and we were chasing too much growth," he says. "The engine room of the business was not as efficient as it needed to be.
"I think you get to a certain stage and throw people at growth but we have now fine-tuned everything and we will attack again next year."
Overexpansion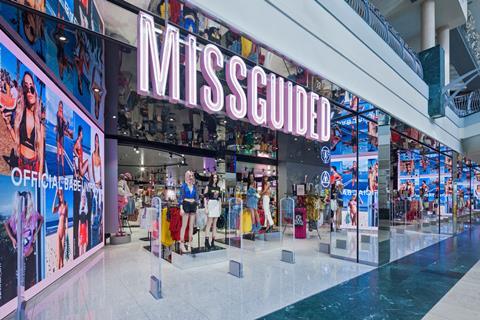 Redundancies and senior exits are not the only changes at Missguided. The etailer had planned to open stores in the top 30 locations across the UK. That, Passi says, is "most definitely not" the plan any longer.
"To be brutally honest, we set up stores that were too big for us in centres where footfall was dropping," he says. "I am glad, sat here today, that we don't have 30 stores."
Missguided does, however, have two very costly looking stores in Westfield Stratford and Bluewater.
"We are going to keep running them for now," says Passi. "We signed a five-year contract for those stores and we will look to learn more while they are open as a test-and-learn ground, but we won't be extending those leases and won't be looking at any further stores in the UK for now."
Like the vast majority of retailers, he says, Missguided is looking for rent reductions on its stores. For now, the business is focused on developing its franchise in the Middle East with partner Azadea. The etailer will focus its expansion on the UAE, Bahrain, Egypt, Jordan, Kuwait, Lebanon, Qatar and Saudi Arabia.
Sustainability
One area of immediate focus is the inquiry into the sustainability of fast fashion being led by Mary Creagh MP. Missguided came in for criticism when Passi sent along his head of product and supply, Paul Smith, in his stead, while rivals Asos and Boohoo sent along chief executive Nick Beighton and co-founder Carol Kane respectively.
Missguided sources 30% of its product from the UK, mainly from Leicester's garment factories. Some manufacturers in the region have been plagued by allegations of modern slavery.
"I think there are some customers who care [about sustainability], but it would be wrong to say that it is one size fits all"

Nitin Passi
"We took measures well before this recent hearing in the House of Commons," Passi says. "We have shrunk the number of suppliers we work with in Leicester from 80 to 11. Our CSR team is in Leicester every week and we are in constant contact with [ethical trading collaboration] the Leicester Working Group."
He is unsure whether each and every one of Missguided's customers, who flock to the etailer for festival attire and Friday-night outfits, will hold it to account for any perceived wrongdoing.
"I think there are some customers who care, but it would be wrong to say that it is one size fits all. Some will not, some will. But that is not why we are looking at this issue."
Staying in control

Passi accepts that Missguided could be seen as trying to run before it could walk. "I think that is fair," he acknowledges.
"We are learning as we go. And I think that what we've been through over the past 12 to 18 months is actually a very healthy thing for the business."
One of those hard-won lessons is the recognition that Passi would benefit from a guiding hand.
"I think what I have learned is that I need some form of adviser," he says of the decision to bring retail veteran Andy Bond on board as a strategic adviser. "Being in my position you need someone to speak to who's been there and done it."
Passi met Bond when he was lining up a chair with whom to pursue a potential listing, a plan which has now changed.
"I don't want to sell out and sit on a beach, I want to grow this to a multibillion-pound business"

Nitin Passi
"Of all the people I met, I got along with Andy the best and so, after experiencing what I have experienced, I thought it was right to reach out to him. Sometimes it is quite lonely leading a business so it is nice to have a shoulder to lean on and I've found him really helpful."
Passi has changed course since Retail Week's last interview with him. He's a little older and perhaps a little wiser, the experience of the past year having sobered him. But the biggest change is how he sees his future at the business.
He formerly spoke about being a serial entrepreneur, of Missguided being one brand of an Inditex-style stable and of not having enough time in the day to fulfil his ambitions.
Now, he speaks of his determination to grow the etailer. "One thing that's really clear to me is that I am staying in control. I am the owner, the chief executive and I will grow this business. I have a great team around me but I will retain control."
The plans for an imminent float or sale cast aside, Passi says that he wants to retain a majority stake in the business, whatever its future fundraising method.
"I want to stay in control of this business," he says. "If I was to do anything it would be a minority stake. I don't want to sell out and sit on a beach, I want to grow this to a multibillion-pound business.
"However, we will always explore our options. I think that this business is a very investable business. There is not a necessity for us to do anything. When the time is right, and we potentially find the right partner and the stars align, then we might do something, but everything is open at the moment."
For now, Passi is focused on making his current year better than his last. Missguided's 10th birthday is in March, and he is determined to have cause for celebration.
"Sat here today, we have had a very good last quarter, we have beaten our EBITDA and sales targets," he says. "I think next year will be phenomenal. I am very positive and confident about this business."