Fashion etailer Boohoo today reported a healthy jump in first-half sales and profits. Here analysts give their verdicts: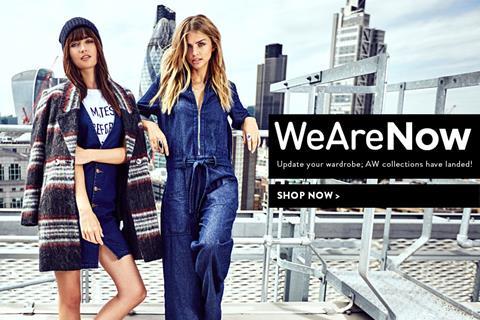 "A strong first-half is expected to drive momentum in H2, with management upping full-year sales growth guidance and extending its wholesale plans. Boohoo is benefitting from a more focussed approach in overseas markets and maintaining its sharp pricing and competitive credentials. Management has flagged that EBITDA benefits from stronger than expected sales growth are to be reinvested into the business, which should help improve the longer-term proposition and roll-out in targeted overseas markets" - Alistair Davies, Investec
——
"Q2 revenues have exceeded expectations despite a considerable slowdown in Europe in Q2, even on constant exchange rates. With profits and margin below expectations however, we believe this is another example of an internet retailer that continues to invest heavily in the brands with additional revenues being channelled into price promotions and marketing.
"New initiatives include the signing of singer-song writer, Charlie XCX, a pop-up store in France and a student ambassador programme in UK universities. Boohoo is also planning to increase the number of collection and return points from third party stores which in our view is an attempt to address the lack of physical store locations." - Amita Gulati, analyst at Edison Investment Research
——
"Investors in Boohoo will be pleased to hear that top-line sales growth accelerated from the already bumper 37% reported for Q1 (at constant exchange rates) to 39% for H1 as a whole, so Q2 (the 3 months to end August) was very strong, particularly in the UK, despite a tough comp and the poor August that the High Street suffered. The beat on the top-line isn't matched on the bottom-line, given the planned reduction in gross margin and the step up in customer acquisition and overhead costs, but it's good to hear that H2 trading has got off to a good start and that Boohoo says: "We are trading in line with current market expectations for full-year EBITDA". - Nick Bubb, independent analyst