Blue Inc, the value fashion retailer chaired by Sir Stuart Rose, is gearing up for widespread international expansion as its Officers Club business helps propel UK growth.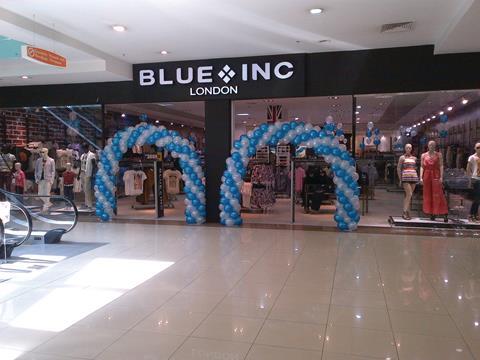 Blue Inc, which counts the billionaire Reuben brothers among its high-profile backers, is plotting expansion through franchise partners across eastern Europe and Asia, including India.
The 131-store chain launches in the Ukraine next month and in the Baltic states, including Latvia and Lithuania, later this year. It debuted overseas in Kazakhstan in June.
Blue Inc boss Steven Cohen believes eastern Europe holds the biggest opportunity for the retailer. Nearly a fifth of its online sales are generated from Russia and its neighbouring countries.
Cohen said: "We have a very international demographic. A lot of people who had come here for employment discovered our brand and have continued to seek us out when they returned home."
Blue Inc, which is thought to be mulling a float, opened its first Asian store in the Philippines last month, and will launch in Malaysia "imminently". It will have at least 15 overseas stores by the end of 2013.
Blue Inc has hired former Peacocks international boss Simon Hutchinson as its first head of international franchising.
Planet Retail senior analyst Isabel Cavill said there is good growth in Asia and eastern Europe for lower price point fashion retailers, which are under-represented there.
In the UK, menswear retailer Officers Club, which Blue Inc bought out of administration last year, is expected to add more than £2m to the group's bottom line this year.
Cohen said group total sales, which hit £72m including VAT last year, are on track to be about £110m this year.
Blue Inc has ploughed £2m into revamping the Officers Club's 64-store portfolio and has moved away from its discounting heritage. Cohen said: "We believe in brand integrity and have a price strategy that mirrors that."
Cohen said: "Adding a second brand means we now have real dominance as a menswear group."