Asos boss Nick Robertson said the fashion etailer has "turned a corner" in the UK after a focus on price drove a sales surge in its first quarter.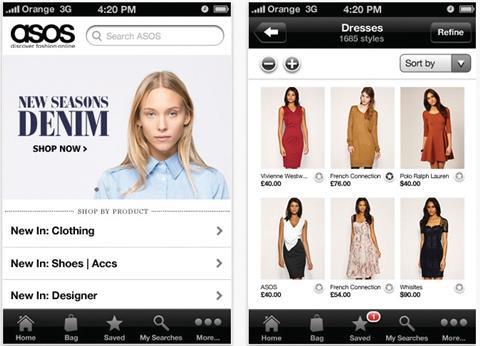 Robertson said: "The UK is really positive. It's a combination of repricing, and our awareness has tipped on to another level. Our marketing has been pretty savvy."
UK sales soared 24% to £62m in the three months to November 30, as total retail sales jumped 30% to £165.8m.
The uptick followed a slowdown earlier this year. In the three months to March 31, UK sales increased 4% compared with the double-digit increases the market had become accustomed to.
Robertson said the accelerated sales growth in the first quarter had come as a "relief".
He added: "There was talk about the internet levelling out, but I think it was premature. Mobile and iPads are driving it forward again."
Robertson said lower prices had a "quite significant" effect on the top line. "Have twenty-somethings got any more money to spend? No," he said. "We've seen how Primark has continued to outperform the market [with its low prices]."
Total international sales in the first quarter jumped 34% to £103.7m, and now account for 63% of total sales.
Robertson revealed that Asos is to launch Chinese and Russian websites in October next year. The etailer's performance in countries where it has dedicated websites is "significantly better" than those without a site, said Robertson. China is already one of Asos' top performing markets despite not yet having a dedicated site.
Retail gross margin fell 100 basis points over the three months, which Robertson said was due to strong comparatives this time last year and the fact that lower margin UK sales accounted for a larger proportion than planned of overall turnover.
Robertson said that it will integrate elements of Covetique, the second-hand designer clothing website that it took a "significant" minority stake in last month, into the Asos site.