Asos has reported a slowdown in quarterly sales growth after a strong UK performance was offset by international sales falling 2%.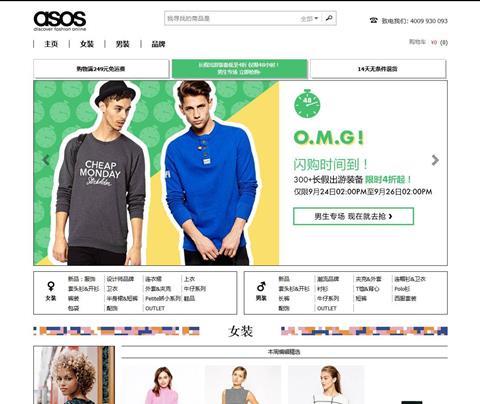 Sales at Asos grew 8% to £246m in the three months to November 30, with UK sales rising 24% over the period.
The online retailer had its biggest trading weekend ever over Black Friday and Cyber Monday, although this was preceded by a "challenging" September and October as the business completed an automation programme in its Barnsley warehouse in time for the peak trading period.
Chief executive Nick Robertson said: "International trading conditions remain challenging. We have commenced investment into our international pricing and have started to roll out our zonal pricing capability, which combined will help us to address our international performance."
He added the business is continuing to focus on major investment programmes, upgrading its IT platform and investing in logistics capability.
During the quarter the business £6.3m of insurance proceeds related to a fire at the Barnsley warehouse in June, which it is using to accelerate its investment in international pricing. Robertson said he expects full-year profit to be in line with expectations.