Ann Summers is launching a dating app next month as the retailer looks to capitalise on its high proportion of single customers.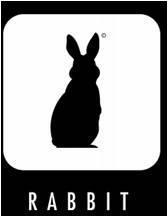 The app, called 'Rabbit', will be free to download from January 18, with users then being charged to use various add-on features.
Founder of the lingerie and sex toy retailer Jacqueline Gold told Retail Week the app was designed to raise brand awareness but would also become a key part of the business.
About 40% of Ann Summers' customer database is single, according to Gold.
"It's the first time a well-known brand has been in this space"

Jacqueline Gold, Ann Summers
"We think it will be incredibly popular," she said. "We aim to be the largest dating app in the country. It's the first time a well-known brand has been in this space."
Aimed at 18-35 year olds, the app will have features such as a trust rating allowing users to rate the person they have dated. It will be pitched between Tinder and more established brands such as eHarmony, said Gold.
Rabbit, a reference to the company's bunny silhouette icon, will also promote Ann Summers' merchandise as well as products from third-party partners such as Love Theatre to give users ideas for dates.
Back in the black
The move into the dating sector comes as Ann Summers revealed it returned to the black in its last full year. Pre-tax profits in the year to June 27 were £1m, following a pre-tax loss of £3.6m the previous year. Like-for-likes rose 7.6%, while total sales were up 3.6%. Total sales in its previous full year were £101m, according to Companies House.
Gold said the business had benefited from a new "flat" leadership structure helping it work more efficiently.
The retailer has also been focusing on reducing costs by closing loss-making stores. Gold said she could envisage getting down to about 120 stores from its current total of 136.
Other branches have been converted to the new 'Black Store' format, and 48 are due to be made over by the end of its financial year next June.
The new stores incorporate more 'theatre' for the customer, and Gold said some Black Stores had seen a 40% uplift in sales.
Seven new stores are also being planned with Dublin, Edinburgh and Sheffield among the cities being targeted, Gold added.
Online sales continued to grow helped by the launch of a click-and-collect service and tie-ups with eBay and Amazon, the retailer said.
Ann Summers is also expanding its partnerships with deals to stock products at House of Fraser and The Perfume Shop.
It is also in talks to return to the Middle East by launching a store with franchise partner Landmark Group in Dubai.
Party Plan TV drama
Ann Summers is set for a profile boost with the launch of a six-part ITV drama series inspired by the early days of its Party Plan business. Gold is hoping the series will help revive sales for Party Plan after a drop in revenue for the division in its last full year.
Gold said she was "very pleased" with how the overall business was performing in its current financial year, but declined to give figures.