Ann Summers has witnessed a surge in sales as customers bought handcuffs and products featured in new film Fifty Shades of Grey.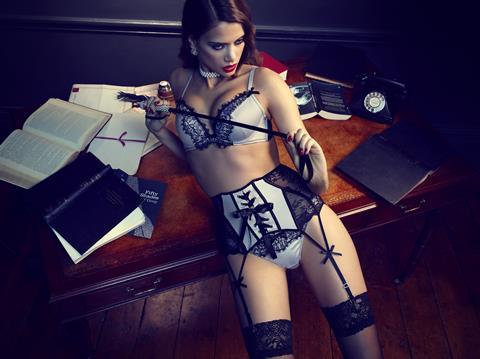 The sex toys and lingerie retailer saw its Valentine's week sales increase significantly compared with last year, thanks to the Fifty Shades of Grey film, which was released on February 13.
Compared with the same period in 2014, Ann Summers saw increased sales of eye masks (200%), metal handcuffs (270%), ticklers (250%) and nipple covers (103%).
But while the retailer normally experiences a drop in sales post-Valentine's, it has seen sales momentum continue for the following week, as more and more people saw the film in the cinema.
Ann Summers Valentine's week online sales increased by 84% compared with 2014, but the following week there was a 130% increase from ecommerce compared with the previous year.
Meanwhile Ann Summers party bookings recorded a 72% increase during Valentine's week and a 91% increase year-on-year for the week commencing February 16.
Ann Summers managing director Vanessa Gold said: "Although we anticipated a spike in sales during Valentine's and the film release, these brilliant sales figures across all of our channels surpassed our expectations."
"I am delighted with the positive performance during these peak trading periods and I'm incredibly proud of our Dark Desires campaign, which I truly believe is our strongest campaign to date," she added.
"Considering we had no official licensed product tie-ins with the film itself, it is encouraging to see that consumers have - and are continuing - to view Ann Summers as the leading and most trusted brand to shop with when looking to spice things up in the bedroom."