Gap has axed its creative director Rebekka Bay, pulled the plug on its Piperlime brand, seen sales slip and appears to be perpetually on Sale.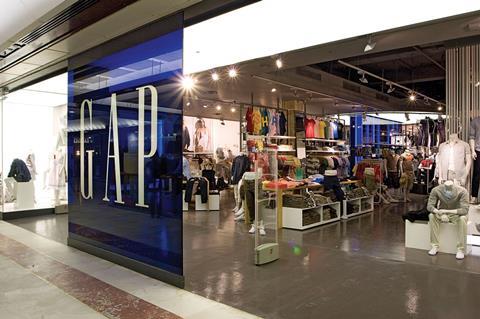 Remember when Gap was insanely popular? Teenagers proudly wore the brand's logo emblazoned across their T-shirts, jumpers and caps, and those in their 20s and 30s bought into the brand's basics range. That was in the 1990s and early noughties; the preppy US brand has failed to return to its heyday ever since.
In 2012 it tried to bring that momentum back, appointing fashion heavyweight Rebekka Bay to help turnaround the flagging retailer and inject more sparkle into its fashion offer. Bay had worked her magic in making H&M's little sister Cos the desirable brand it is today, but yesterday her chance to revive Gap came to a close as the clothing giant announced that it was axing her role – and her.
Not dressed to impress
Several collections in and Bay has so far failed to impress the fashion pack – or analysts. The designer's 'Dress Normal' campaign in August, which featured a celebrity line-up including Mad Men actress Elisabeth Moss wearing simple clothes such as jeans – also failed to impress customers, and sales slipped 4% in November.
Gap's wielding of the axe on Bay comes hot on the heels of its decision to cull its designer shoes and clothing brand Piperlime by the end of April. The brand operated from one store in New York and a website, generating less than $100m (£66.3m) in annual sales. With Piperlime gone, Gap said it would concentrate on its existing five brands: Gap, Old Navy, Banana Republic, Athleta and Intermix, as well as online and international growth.
Gap's balance sheet illustrates its struggle. Gap's global sales, excluding newly opened or closed stores, fell 5% in the third quarter to November 1 while in Europe, net sales nudged down from $199m (£132.2m) to $198m (£131.6m). At the same time, the retailer revealed that chief executive Glenn Murphy will step down in February, handing the reins to Art Peck, Gap's president of growth, innovation and digital.
Increased competition
While Gap has lost its way, competition has creeped in from a number of players. Take H&M and Zara for example – they have gained ground enormously in the UK and overseas in the past 10 years, while Topshop and Topman have also become solid destinations to buy denim.
"Gap needs a total rethink of the branding, the price positioning… its reason for existing."

Maureen Hinton, Conlumino's global research director
"Gap was in fashion a couple of decades ago when it was fashionable to wear Gap jeans and casualwear but it's in a very challenging position now," says Maureen Hinton, Conlumino's global research director. "It's basically selling casualwear at a premium price but there are so many other options around for people now. It just doesn't stand out as a must-have brand.
"When you look at other brands such as Zara, H&M and Uniqlo, they make a brand statement with their flagship stores. Gap is jaded. They've got too many stores, although they have shut some over the years. For a long time they were like Starbucks – you'd turn every corner and there was a Gap. They're struggling to be relevant in today's market. Now and again they seem to have a stab at becoming more fashionable, but it never seems to get any traction."
The retailer is also seen as being perpetually on Sale, denting the brand image and almost encouraging customers to never buy at full price. Today a 15%-off voucher pops up to customers landing on its website; this is in addition to its January Sale.
So what would Hinton do if she was in charge? "It needs a total rethink of the branding, the price positioning… its reason for existing. What is it for? What's its relevance? I can't think of what that is."
Hinton hits the nail firmly on the head when she says: "It's no longer filling a gap."