Agent Provocateur's chairman has reportedly stepped down amid an "accounting issues" inquiry.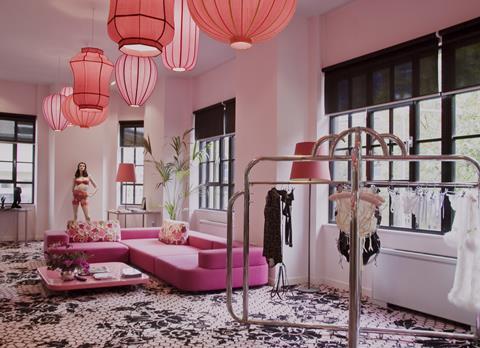 Chris Woodhouse remains on the board but has handed his chairmanship of the lingerie brand to Ian Lobley, Sky News reported. Lobley is a partner at private equity group 3i, Agent Provocateur's majority shareholder since 2007.
The reshuffle comes amid an inquiry into "accounting issues" and during a challenging time for the brand, which is in the middle of a turnaround under a new chief executive.
Former chief executive Garry Hogarth left the brand in February, following a strategic review by Goldman Sachs. He was replaced by Fabrizio Malverdi, formerly chief executive of Givenchy and John Galliano.
Sales rose 16% in the year to March 28 2015 to £61.7m, but pre-tax profits fell by more than a quarter to £4.6m.
3i declined to comment on the reshuffle but reiterated its results statement.
A spokesperson said: "Agent Provocateur continues to be impacted by declining luxury spend in a number of its key markets.
"The effect of this has been compounded by the inconsistent execution of its recent store expansion programme and the discovery of accounting issues.
"We are supporting the new management team to put in place a new strategic plan, which involves a restructuring of the business."