World Retail Congress brings together the leaders of today's global retail industry – from multinational powerhouses to game-changing start-ups and disruptors. They are united in their focus on understanding and serving today's consumers, and ensuring that their businesses change and innovate at the high velocity needed to thrive in the 21st century.
The congress provides an unrivalled high-level forum for senior retailers to learn, share insight, form powerful connections and shape the future of global retail.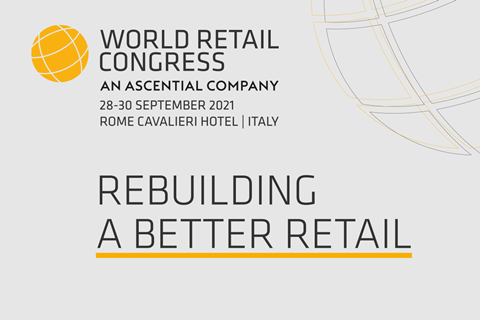 In enabling this, the congress works closely with retail leaders and industry advisors to build a programme that goes to the heart of key issues. This brings together more than 120 speakers, featuring some of the brightest minds inside retail and out, including those from economics, academia, politics and NGOs.
Find out more here.