With the second and final day of Retail Week Live 2018 behind us, we take a look at some of the key themes to emerge from the day.

Diversity
The second day of Retail Week Live coincided with International Women's Day, and speakers and organisers alike grasped the opportunity to show support for the progression of women in business and retail.
As one of only seven female FTSE chief executives, Post Office boss Moya Greene spoke passionately on the topic in her keynote speech, pointing out that "things have gotten better, but gender equality in pay is still 200 years away".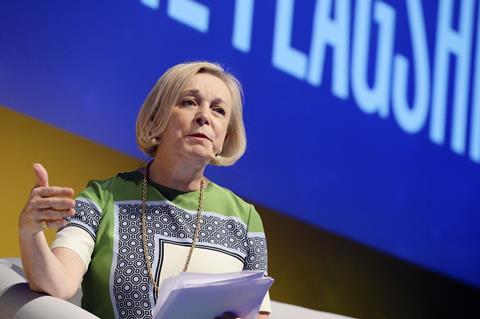 "For women, the competition is stiffer and we have to work harder," she told delegates, explaining that it is still "darn difficult" for women to manage a career and a family life.
"Take the big, risky, meaty roles," she urged.
"In this world you get paid in two currencies – money and experience. It's the experience from those meaty roles that gives you the credentials, the street cred, for when the next big thing comes up."
Greene wrapped up the first session of the day with some invaluable words of wisdom: "Go home today, look in the mirror and figure out how you're going to ask for more pay."
The day also featured a series of events for Retail Week's 'Be Inspired' campaign, which now has around 2,000 future female leaders immersed in the programme and is regarded as "the most impactful campaign" Retail Week has ever run.
Meanwhile, M&S boss Steve Rowe highlighted the importance of diversity in the boardroom: He said: "A room full of grey-haired men in blue suits is never a good thing.
"The more inclusive you are at every level, the more diverse you are around the table, the better the results."
Tackling the disruptors
Unsurprisingly, with businesses such as PureGym, ManoMano, Eve Sleep and GymShark all speaking, the issue of disruption was a big talking point.
Chirag Patel of Pentland Brands – owner of sports fashion brands Berghaus, Hunter and Speedo – told delegates how his company constantly makes sure it is thinking and acting like a disruptor, rather than a business that gets disrupted.
To that end, Pentland employs "rapid prototyping" to solve problems. It starts with inspiration and, rather than talking about an idea for weeks on end, it just starts building it.
Patel also advised: "Don't listen to what people are saying, watch what they do."
PureGym boss Humphrey Cobbold, who previously ran upstart etailer Wiggle, also offered his wisdom on how to "survive and thrive" as a disruptor.
He said: "Avoid getting lost in the past and really look hard into the future. You have to have the courage of your convictions – even in uncertain times, be prepared to place proper bets – and adopt an insurgent mindset.
"You have to be prepared to be radical in every element of your model and be prepared for the fight."
Rebooting the retailer-supplier relationship
"For retail to survive, it needs a retailer-supplier relationship reboot. That button needs to be pressed now," maintained Vitabiotics chief executive and Dragons' Den star Tej Lalvani.
Lalvani – from the viewpoint of a supplier – impressed upon delegates that "action must be taken now" to bolster that relationship, which would, in turn, facilitate an improved in-store experience.
"Retailers and suppliers need to work closer together to collaborate, to share customer insight data and build branding within a store," he said. He added that it is currently "making more financial sense" to sell online, especially with the downward pressure on suppliers.
He explained that if suppliers have to cut costs, they are less able to invest in marketing, product innovation and the things that drive customers into stores.
So suppliers and retailers should work together to provide a great in-store customer experience.
"What do I mean by that? I mean providing an educational, interesting, fun, hassle-free experience for customers in-store that is going to get people coming back," Lalvani said.
Speaking at #RWL18 Tesco Chief Product Officer, Jason Tarry, calls for even closer relationships with suppliers "We have a need and desire to work more closely with our suppliers to deliver for customers" pic.twitter.com/1pSb0CiOv9

— Tesco News (@tesconews) March 7, 2018
A deluge of unused data
In a keynote interview, M&S boss Steve Rowe confessed that the retailer was "drowning" in data.
And the high street stalwart is not alone – Rowe was one of many retailers during the conference to admit that it was not yet using data to its full potential.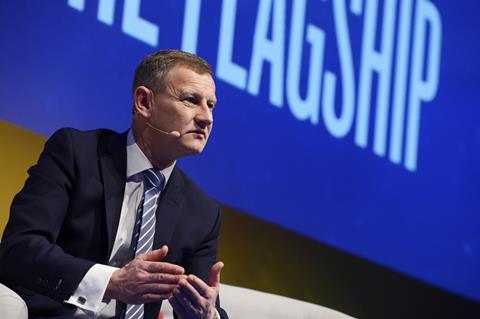 "There is huge amounts of data and one of the problems for most companies is that we are drowning in it. We've got too much and we can't join it together," Rowe told delegates.
But the business still has a long way to go in terms of collecting and effectively harnessing the information at its fingertips.
Rowe said this is one of his priorities: to get to know the 32 million people that shop at M&S every year.
"Unlocking that for M&S is huge. We have been losing customers for eight years and that is a terrible place to be," he said.
In a separate panel discussion, Shop Direct chief people officer Jacqui Humphries touched on this issue, admitting that the company was not currently doing enough with its data to help it recruit top digital talent.
Bravery and trust
Bravery and trust were recurring themes that frequently came up on numerous occasions during the conference, from trusting employees to "fail fast", to trusting their convictions.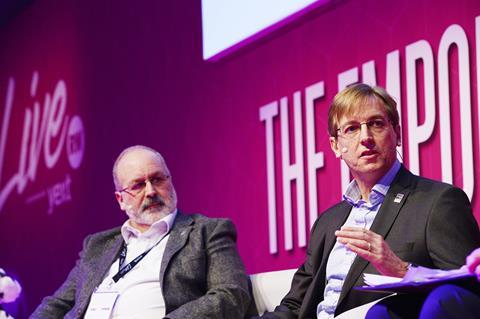 It was raised by Sainsbury's company secretary Tim Fallowfield in relation to employing more people with disabilities.
He said nervousness and worrying about saying the wrong thing was one of the big issues it had faced.
The grocer has launched a scheme to train managers about how to talk confidently to their direct reports with disabilities.
And an Asos director talked about trust in relation to the customer and GDPR.
James Saxton, director of technology or customer experience at Asos, said GDPR gave the etailer to opportunity to protect its customer data as robustly as it protected its own, and make sure customers knew about it.
He said: "GDPR is the rocket we needed to talk to customers about privacy, give an even better customer experience, create a privacy-first culture and even further enhance our data protection.
"We want our customers to know that we have their back, not ours."