Primark boss Paul Marchant, winner of the Clarity Retail Leader of the Year award, reflects on a decade of extraordinary success for the value giant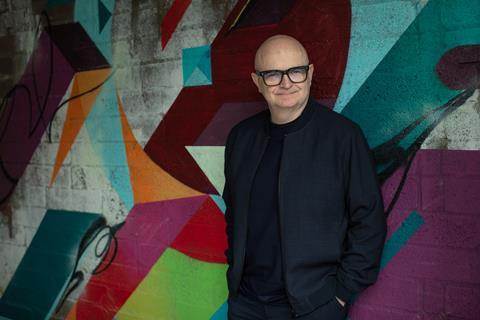 In 50 years of trading, value-fashion giant Primark has only ever had two chief executives.
The first, founder Arthur Ryan – who launched the retailer on Dublin's Mary Street where the business is still headquartered – ran it for 40 years.
His successor, Paul Marchant, has now headed Primark for a decade.
During that time he has taken it to new heights.
Last year, a tough one for many fashion retailers, Primark notched up a 15% rise in adjusted operating profit to £843m on sales up 6% to nearly £7.5bn. Its "share of the total clothing market increased significantly" in the UK, parent company ABF reported.
It was the latest achievement by Primark, for which Marchant has been recognised with the Clarity Retail Leader of the Year Award 2019 at the Retail Week Awards sponsored by Salesforce.
"I remember seeing the crowds starting to gather quite early in the morning. By the time it came to opening there were police on horses running up and down Oxford Street"

Paul Marchant
Marchant has been in retail man and boy, in a career that has taken in leadership roles at businesses including Debenhams, River Island and New Look.
But his stewardship of Primark, where he has quietly put ethical trading ever more at the heart of the business while delivering consistent commercial success, exemplifies his consummate retail leadership skills.
Marchant was almost reluctant to accept the honour, preferring to pay tribute to the army of people from shop floor to boardroom who have made Primark the powerhouse that it is – and accepting the award on their behalf as well as his.
However, during his time in charge, the retailer has not only maintained but built sales, profits and market share – even though it does not transact online.
Primark's success reflects strategic and executional excellence, at both a personal and corporate level.
Marchant vividly remembers when Primark first really made an impression on him.
It was in 2007, when the retailer opened its flagship store at the west end of Oxford Street.
Such a high-profile location was a bold step for Primark, which had formerly traded further outside the centre of the city.
At the time, Marchant was chief operating officer at New Look and his offices were above that retailer's Oxford Street store, on the other side of the street from Primark.
He says: "I remember seeing the crowds starting to gather quite early in the morning. By the time it came to opening there were police on horses running up and down Oxford Street and I remember us as a business looking down on Oxford Street and thinking 'my God, this is incredible'.
"While Primark was always on our radar, I think that moment was a real eye opener, not only for us but for the whole industry to see that a value player with prices as competitive as Primark could not only open on one of the best shopping streets in the world, but attract that level of customer on the first day.
"That created a springboard, I think, for the brand to move forward and some of our city-centre locations that have opened since then have been a consequence of what we experienced on Oxford Street West."
Strength in stores
Little more than a year later, Marchant left New Look behind and joined Primark in Dublin as chief operating officer, following a series of meetings with Ryan who, later that year, would step up to the role of chair.
Marchant recalls: "We had a number of meetings, dinners, conversations, over a number of months because we both had to feel comfortable that this was something that would work for Primark, work for me and work for Arthur as he made that transition to the chairman position."
The two hit it off well, partly because of their shared background in buying.
Marchant says: "I think the fact we were both ex-buyers meant there was a commonality to our interests. The conversation was around buying, sourcing and how that had evolved over the years – it was the relationship of product with customers, the role of the buyer, the role of the designer and how you get product to market in the most efficient and productive way possible.
"Arthur's been incredibly supportive from day one. He's been a great mentor and provided me with great guidance."
Building on the potential that the Oxford Street opening so clearly demonstrated, Marchant has presided over 10 years of growth at Primark – built upon the preeminent role of physical stores. There were 187 when he joined and more than 360 today.
While ecommerce and multichannel have become the norm among most retailers, Primark has powered ahead through a purely physical presence.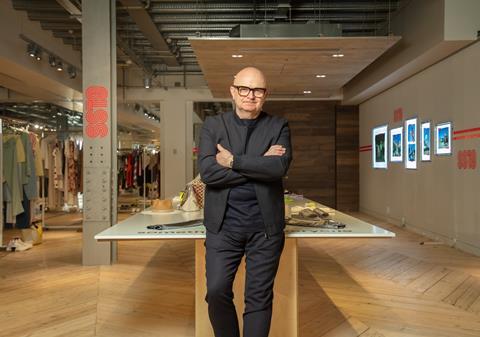 Marchant observes: "The way we have defended ourselves against the growth of online is to continue to obsess and invest in our in-store experience, so not only are we opening new stores, we continue to go through a fairly aggressive refurbishment programme at a time when many stores on the high street are closing.
"We're always updating our in-store look and feel. We've added a number of new dimensions to our stores – all our stores now have free Wi-Fi, all of the new stores and refurbished stores have customer seating, we have coffee shops now in 17 stores, we have beauty stations in eight, and we have a rollout programme of food and beverage and beauty in our new and refurbished stores."
Innovations such as the creation of trend rooms at the front of stores to showcase the latest fashions and the development of a beauty business including its own PS range, along with the addition of services such as coffee shops, help to create "an experience which is so much more than amazing fashion and amazing prices", says Marchant, vital as those two attributes are.
Primark's continual reinvention and enhancement of its shops will be evident next month, when the retailer opens the doors to its new five-floor Birmingham branch – its biggest, at 160,000 sq ft.
Marchant says: "It's the latest jewel in the crown. We are unbelievably excited about it."
Firsts will include the debut Primarket Café, run by the retailer rather than a third-party, a street food offer inspired by the foods of Birmingham and – the development which Marchant is most excited about – a Disney Café, which will be the first outside the entertainment giant's own theme parks and cruise ships.
There will also be a 3,000 sq ft beauty studio – twice the size of the biggest one at present, in Dublin's Mary Street.
Such changes illustrate the constant new approaches and enhancements necessary to keep consumers piling into the shops rather than swiping their phones at home.
Marchant says: "There's no doubt for me that customers want to be excited and inspired by a trip to the shops, but in a world where the customer has non-stop access to any product they want online, you have to create a customer experience which is truly inspiring.
"The business is anchored on amazing fashion at amazing prices, but we don't believe that's enough. You need more than that. When it's raining on a Saturday morning and it's cold, give me a reason to jump out of bed and go shopping because it's easy to stay home, watch Netflix and stay cosy."
Insta-star
While Primark may not transact online, the retailer makes use of new technology and new ways of communicating.
The retailer has almost 7 million Instagram followers – more than six-times as many as Marks & Spencer, for instance – which, along with Facebook, is the main online space where Primark connects with customers. Altogether, the retailer has almost 14 million followers across social media.
"We're very proud of what we're doing on social media and our customer likes engaging with the brand through that medium," says Marchant.
While Primark does not sell through an ecommerce site, it would be keen to develop a click-and-collect proposition.
Marchant says: "A transactional website where we deliver free of charge to customers at home isn't on our radar. It just doesn't work for us – the financial model doesn't stack up.
"On the surface, we like the idea of click and collect. We think as a route to driving footfall to our stores and again giving the opportunity to showcase our fantastic offer, click and collect might be another route for doing that.
"So is that something we would consider? Yes. Is it something that we have in the current pipeline? No. But as a business which is continually challenging our operating model, click and collect is something that we will explore and if we can find a way of making a click-and-collect offer financially viable then maybe that's something you'll see in Primark in the future."
International growth
While that might be some way off, Primark continues to extend its reach with an ambitious opening programme overseas.
The retailer had dipped its toe in the water in Spain before Marchant's arrival and has spread its wings since.
It now trades in 11 countries – Italy was the most recent new market launch. Primark will make its debut in Slovenia this summer and has signed leases for opening in Poland and the Czech Republic.
One big opportunity is the US, where Primark has nine shops since first opening in Boston in 2015. After tweaking the offer in response to customer reaction, Primark is now happy that it has a format that it can roll out stateside.
Marchant says: "We've moved the business from being fundamentally an Irish and UK-centric organisation to being well on our way to becoming a truly international brand.
"The European expansion has been something we're very proud of and we've taken the brand to the US. We know that the US market is not an easy one to crack, however we firmly believe we have a formula which provides us with a springboard to expand in the US."
"Fashions change, customer demand changes, competitors change, the weather changes – but customers know they can rely on us"

Paul Marchant
The darkest hour during Marchant's tenure at Primark was the Rana Plaza disaster in 2013, when a factory in Bangladesh – used by a variety of retailers, not just Primark – collapsed at the cost of more than 1,100 lives.
Primark had already been bolstering its ethical credentials and was praised for its response to the catastrophe.
The retailer has been a member of the Ethical Trading Initiative since 2006 and has held 'leader' status since 2011. Most recently, an investigation into the fashion by the Commons Environmental Audit Committee found that Primark was among the retailers most engaged with its concerns.
Marchant says: "Rana Plaza was so shocking. It was a pivotal moment, I think for the whole industry, in terms of the way that we work with and manage our supply base. Before Rana Plaza, looking at the structural integrity of factories wasn't something that anybody did."
The retailer has continued to extend its commitment to ethics and sustainability through, for instance, its sustainable cotton programme in partnership with the Self-Employed Women's Association in India. Marchant acknowledges that more must always be done.
He says: "Every day you've got to challenge yourself about your methodology and approach to supplier relationships and it's not only the first tier of supply, it's not only the garment manufacturers, it's the fabric and textile manufacturers, everything that goes into delivering that product, every aspect of the supply chain from end to end."
Winning formula
While much has changed at Primark, one thing has not – its commitment to value.
Marchant says: "I think the key principle that Arthur established when he set up this business was all around price leadership.
"As we've evolved the business, the brand, the product proposition, the in-store environment, the one thing we have never veered from is that best-in-class on price.
"The best tutorial he gave me was: 'You know what, just don't mess with that formula.' It creates a simplicity to our model, which gives stability. Fashions change, customer demand changes, competitors change, the weather changes – but customers know they can rely on us to give them a best in class price offer. That was never something we'd have tinkered with."
A laser-like focus on what shoppers really want is helped, by the fact that Primark's leaders try to run things "in a very open, honest, collaborative way".
Marchant says: "I think we try to listen to as many voices in the business as we can about what's going on today, where should we be taking the business tomorrow, where are the opportunities where are the risks."
He describes the Primark mindset as "healthily paranoid".
He explains: "Paranoia can be a negative trait but you can turn that into a positive and make sure that every day you challenge your methodology, challenge your proposition, ensure you're being the best that you can be and never sit back on your laurels. That's something we do all the time.
"Any product review, any store visit, any opening, we always celebrate the successes in the business but recognising the constant need to improve."
"Hopefully I'm here for the rest of my career"

Paul Marchant
Such qualities were recognised by the Awards judges, who believe Marchant is an "authentic" leader who has remained "humble" despite Primark's stellar success.
He is keen to pay tribute to others. Alongside Ryan and a Debenhams buyer called Roy Thompson, who helped him "grow up very quickly", Marchant looks to his staff for insight.
He adds: "It's not just people you work for, actually. I think you take on as much from people you work alongside and people who work for you. You get as much inspiration from talking to people around the organisation as you do maybe from people who are naturally mentors."
Marchant, who left school on a Friday and started work at menswear retailer Horne Brothers the following Monday, believes retail offers a rewarding and constantly changing career.
His advice to those considering the industry? "Do it. I look at some of our senior leaders, people who are running countries for us, running regions for us, running big departments for us – these are people who started on our sales floors.
"We have brought a lot of great expertise into this business from the outside but we have a lot of successful careers from starting doing a few hours on a Saturday in one of our stores."
However, there is no vacancy for the role of chief executive just yet. Marchant says: "Hopefully I'm here for the rest of my career."
What does it take to be a retail CEO of tomorrow? Download our major new report, produced in partnership with Salesforce, to learn what characteristics will come to define the next generation of leaders.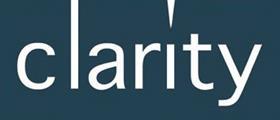 Clarity
Clarity is an executive search and board advisory firm specialising in the retail sector.
We have an unrivalled track record of identifying outstanding leaders of today and tomorrow for our clients – large and small, public and private, UK based and international.
By specialising, we keep up to date with trends and movements in our market, as well as the motivations and drivers of top talent.
In addition to executive search we support our clients with a broad range of consultancy services including leadership assessment, succession planning and organisational development. We also support the Retail Trust, placing a number of high-profile industry figures on the board and executive team