Since John Lewis first opened its doors over 150 years ago, the retailer has been at the forefront of what to expect from a department store. Its White City branch, our Best New Store winner, goes beyond expectations  
When John Lewis opened its new store in London's Westfield, White City in March last year, it was doing more than introducing shoppers, and the industry, to the chain's latest addition.
The retailer was making a bold and clear statement: welcome to the John Lewis store of the future.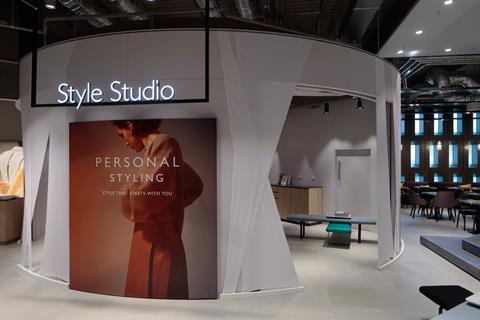 The 230,000 sq ft store is a visual banquet, rich with design features worthy of Instagram posts over four floors – a mannequin hangs over the beauty department wearing a dress made from perfume tester cards, and a giant white fabric horse stands guard in the home department.
The shop is packed with products – about 150,000 of them from more than 1,000 brands. But what also caught the judges' eyes, and what John Lewis is confident will engage shoppers, are the services on offer at the store.
Driven by the need to compete with online retailers and differentiate itself from competitors, John Lewis' strategy is all about emphasising what makes it unique – whether that is exclusive products or exemplary service and advice to create an experience catering to customer interests.
At your service
Cue a host of services and products designed to offer customers much more than just shopping: an 'experience desk', which acts as a concierge hub for what can be enjoyed in store, such as a home design advice service that are held in 'discovery rooms', cookery masterclasses, travel advice, and even personalised fashion consultations in the Style Studio.
Other retailers talk about the need to introduce experiential features into their stores but the John Lewis store in White City has set the standard in making that a reality.
One judge described the branch as being "about as close as I've seen in this country to the reinvention of the department store".
"John Lewis has been very brave," the judge added. "All retailers are thinking about how to move away from the lowest common denominator of price point to services. Bringing to life a service proposition in store is something that lots of retailers – not just department stores – are wrestling with."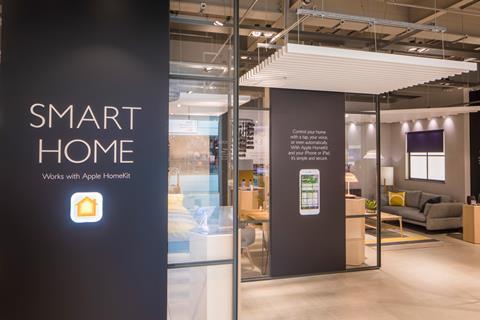 The reinvention of the department store is preoccupying not just the British chains, but it is also playing out internationally.
One of the judges remarked: "Department stores are maybe the most challenged format. People wonder about what role they have.
John Lewis' willingness to back a new style of store driven by services won the admiration of the judges. One said: "It's one thing to say it but to go big like that, in a really big format in a very visible location, I have a lot of respect for that. John Lewis had really thought about what's going to make this work in this changing environment in a really thorough way."
Focused on the future
John Lewis is in the midst of strategic change and there will be twists and turns along the way as it seeks the model that will ensure it is the leading department store of the future, just as it had always been.
But at White City the retailer has set up a strong marker for the way it wants to engage with customers from now on, and where it sees the wider retail industry going. So far the signs are encouraging – the
store has beaten internal expectations as customers have embraced the new approach, which has enabled partners to use their expertise to best effect.
With a wider rebrand underway designed to further emphasise differences such as its partnership model, John Lewis is facing changing times by showing it is unafraid to go for bold reinvention once again.