The competitive baby and toddler market has seen a shake up recently with Aldi's Mamia brand proving a fierce leader against rivals. It is the winner of the American Express Own-Brand Range or Product of the Year
Aldi has carved out a strong position in grocery, disrupting the established big names in the market.
But its success goes far beyond food. The popularity of Aldi's own-brand Mamia range – in the crowded and competitive baby and toddler sector – shows that the value grocer's appeal is based on quality, as well as low prices.
Mamia started as primarily a nappy range and has grown to a full offer comprising around 40 products, from organic food and infant formula follow-on milk to baby shampoos, delivering impressive annual sales.
Making an impression
The retailer's share of a lucrative and fiercely competitive market is on the increase. Aldi has already achieved the top spot in its own-brand nappy sales, which is a remarkable achievement.
Additions such as its specialist fully organic and gluten-free baby and toddler food ranges have enabled Aldi to give customers more reasons to switch to Mamia, and fewer reasons to spend on some of the more established branded products available.
And it has been a big hit with parents. Customer feedback surveys and chat forums on social sites such as Mumsnet yield glowing reviews from parents.
Mamia is also drawing in customers who do not usually shop at Aldi – they come for the nappies and baby food and end up staying to do a bigger shop.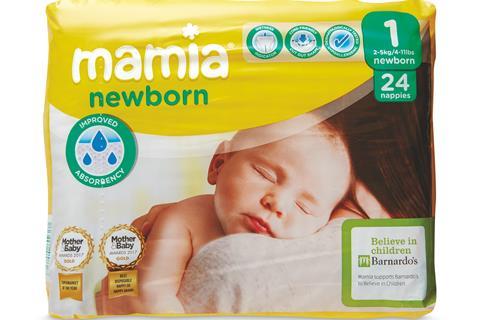 One of the judges noted: "To become Britain's number one own-label nappy brand is some doing when you're up against retailers like Boots, where it's much more in its DNA to be specialist. It's a highly competitive market."
It takes a lot for an own-brand range to be seen as more than just a cheaper alternative to branded goods, but Aldi has achieved that with Mamia. Sales for Mamia have been on an impressive yearly increase since the brand was launched – there were estimated sales of 800 million nappies last year – and show no sign of slowing.
The retailer has achieved more than a sales breakthrough – it has smashed through some negative perceptions about Aldi itself by enhancing its quality credentials.
One judge said: "People now go to Aldi specifically for the nappies, but their other baby products are really good as well.
"This changes perceptions about the store and the brand. There are certain products that adjust perceptions about a retailer. The growth is amazing in a market that has been commoditised for a long time. They're clearly doing something really different."
Capturing a market
One of the ways Aldi is keeping things fresh is by bringing in regular special buys from Mamia, offering one-off products including baby and toddler furniture, toys and pregnancy books. It is also leveraging the appeal of the brand and opportunity to build it further by holding in-store events.
Aldi used to be regarded as a straightforward discounter, but has proven that perception is not the whole story through its performance over the past decade.
Mamia is more than just a brand for Aldi – it has been a ticket to a whole new group of shoppers and a powerful way to change opinions about the wider business.
Its success is testament to Aldi's ability to take on incumbents, whether retailers or FMCG brands, and win battles based on the value placed upon its products. RW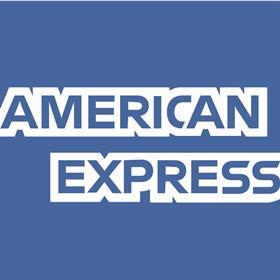 American Express
American Express is a global services company, providing customers with access to products, insights and experiences that enrich lives and
build business success. Each day, American Express makes it easier, safer and more rewarding for consumers and businesses to make purchases and for merchants to sell their goods and services. It is the world's largest card issuer by purchase volume and processes millions of transactions daily as the premium network for high-spending card members.