May 24, 2018
Bvlgari Hotel, London
Attend Retail Week's free half-day payments masterclass for a complete overview of retail payments innovation and what it means to your business.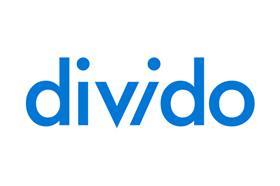 8.30am – 9am Hot beverages and breakfast
9am – 9.10am Chair introduction
9.10am – 9.40am Keynote: Setting the scene
With David Birch, author and advisor on digital financial services
One of the leading voices in digital commerce is here to tell you how to prepare for a future dominated by electronic payments and where cyber-security is paramount.
David Birch, an internationally renowned author and advisor to the world's biggest corporations on the future of electronic transactions, will explore the opportunities and pitfalls of a cashless society, and look at whether blockchain will change payments forever.
9.40am – 10.05am Keynote: The future of commerce in a connected world
Presented by Natasha Toothill, head of enterprise at Amazon Pay
The underlying principle of our innovative or everyday solutions is customer obsession. We always keep the customer at the core of every innovation we deliver and "work backwards from the customer".
As a result of this process, we have launched customer-obsessed solutions that became wins for Amazon: AWS, FBA and of course Amazon Pay. Amazon Pay was launched with the same focus on simplifying the shopping experience for customers.
Our speaker will highlight some key trends of today's connected consumer and key consumer insights in payments. Who is this connected consumer and how are their shopping preferences changing today? We will provide answers to this and showcase how Amazon and Amazon Pay are meeting the ever-changing needs of this connected consumer.

10.05am – 10.25am Coffee and croissants
10.25am –10.55am PSD2: What does it mean for retailers?
Presented by Rob Barnes, managing director, retail technology Consulting, Accenture
A complete guide to the PSD2 directive, how it represents a paradigm shift in sector and how retailers need to prepare.
10.55am – 11.25am Panel discussion and audience Q&A
Panellists: Mark Wood, former chief technology officer, Graze; David Birch, author and advisor on digital financial services; Rob Barnes, managing director, retail technology consulting, Accenture; Christer Holloman, chief executive, retail finance platform Divido
Top UK retailers and commentators will give valuable insight into meeting the challenges and opportunities surrounding payments.
Cracking the omnichannel code, leveraging payments data, utilising loyalty schemes and partnering with key stakeholders to take payment offerings to the next level – all will be explored in detail.
11.25am – 11.30am Chair conclusion
If you would like to attend, please contact gary.dempsey@retail-week.com