Retail Week's new tech-focused event, Tech. powered by Retail Week, will help retailers turn disruption into opportunity. Sara Magson looks at what to expect.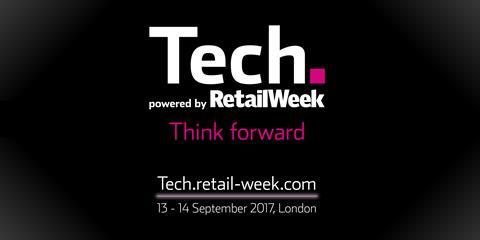 Like the best innovations, Tech. powered by Retail Week, aims to disrupt.
The event, which takes place on 13 and 14 September 2017 at Here East in London's Olympic Park, puts the most disruptive tech firms under the spotlight so retailers can hear first-hand about the technologies that are transforming the industry.
The Retail Week team have carried out a rigorous selection process, cutting down almost 400 submissions to make sure only the most cutting-edge technologies and their applications are discussed.
Tech. is your chance to find out what technology is set to make a real difference to retail, and what they can do for you and your customers.
Innovators and trailblazers
Speakers already confirmed to give their take on emerging technologies include:
IBM Watson chief marketing officer Deon Newman who will explore the potential of the internet of things (IoT).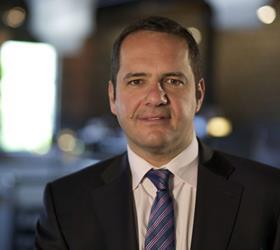 By combining IoT, artificial intelligence, blockchain and other new technologies, retailers are connecting consumers, merchandisers, supply chains, and retail operations together to improve customer experience and boost sales.
Newman will discuss why clients of Watson – IBM's supercomputer that combines artificial intelligence and sophisticated analytical software to answer questions – have embraced IoT and what the future holds for technology-enabled retail.
Blippar chief operating officer Danny Lopez will take an in-depth look at the impact of augmented reality on footfall, how it can bring products to life for the consumer and boost sales both on and offline.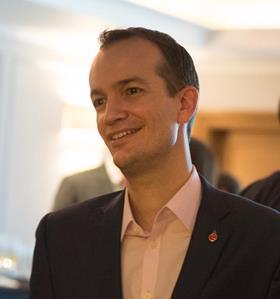 Lopez will also explore how gamification through augmented reality (AR) is driving more visitors to retail complexes following the success of Pokemon Go!.
Amazon vice president of global innovation and communications Paul Misener will disclose the etailer's approach to retail innovation.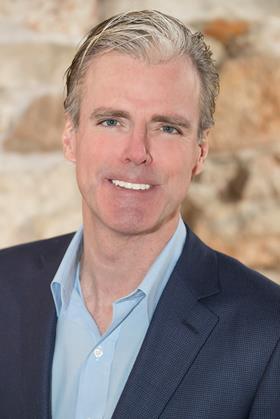 Over the past year, the company has launched Alexa, the AI-powered, voice responsive personal assistant, and has tested Amazon Go, a checkout-free grocery store where shoppers pick up what they want and walk out of the door.Amazon is undoubtedly one of the most innovative companies in the world. The former bookseller is not content with just dominating the world of retail, it is now a broadcaster, a payment specialist, a cloud computing provider and a pioneer of drone delivery.
What can we expect from one of retail's prime innovators? At Tech., Misener will reveal all.
Technologies shaping the future of retail
Tech. will focus on the technology that will have a long-lasting impact on retail including:
Personalisation
Artificial intelligence
Virtual reality
Conversational commerce
Internet of Things
Mobile commerce
Generation Z
Celebrating tech success
Following the two days of innovation, discovery and inspiration, we celebrate the greatest retail technology at the inaugural Tech. Awards powered by Retail Week.
The awards reward retailers, start-ups and tech suppliers alike for the technology and ideas that are redefining the customer experience and giving businesses the competitive edge.
The deadline for entries is May 5 so put forward your pioneering projects today by visiting techawards.retail-week.com.
So circle September 13 and 14 in your diaries as Tech. will help you discover new technologies, decide which are right for your business so you can start framing your investment priorities.
To find out more about Tech. powered by Retail Week visit tech.retail-week.com and use code ECOM10 to receive 10% off all online bookings.