7 September 2022, 6pm, Montcalm Hotel, London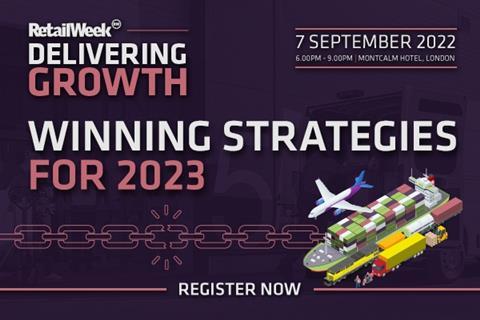 The retail sector is facing one of its greatest challenges to date – global supply chain disruption. In this testing trading environment, retailers need forward-thinking, strategic leadership in place to drive growth.
From allocating transformative investment to driving sustainability initiatives across the value chain, leaders need to devise strategies that ensure operations run efficiently and sustainably.
Join Retail Week as we gather senior leaders to share and analyse the innovations with the potential to shape future tech strategies. We will look at how brands are weathering the disruption and discuss where investments are needed most. Combining thought-provoking speakers, a cocktail reception and shuffleboard, this intimate evening will provide retail leaders with the tools needed to build better, long-lasting supply chains.