12-13 September 2018
London
Tech. is the the most significant two-day gathering on digital retailing in Europe, bringing together 1200+ people and 170+ speakers from over 400 companies.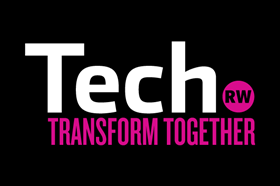 It is the only event where retailers, tech suppliers, start-ups, investors and analysts join forces to work out how they will survive the digital revolution.
At Tech. we put the most disruptive thinkers under the spotlight - from the companies that are revolutionising their industries, to the tech firms creating the mostinnovative of products.
We're currently putting together the speaker line-up for Tech. 2018 through a Call for Content and have already had over 200 submissions. Our Call for Content officially closes on 12 January.
Last year's trailblazing line-up included the likes of Amazon, Skyscanner, IBM, Microsoft, Facebook, Google and many more.
The pre-agenda tickets for Tech. are now on sale, and you can save up to £900 by booking your tickets now.