Revenue at Games Workshop's UK operations edged up in the half-year to 27 November as it is unaffected by macroeconomic factors, the games manufacturer said.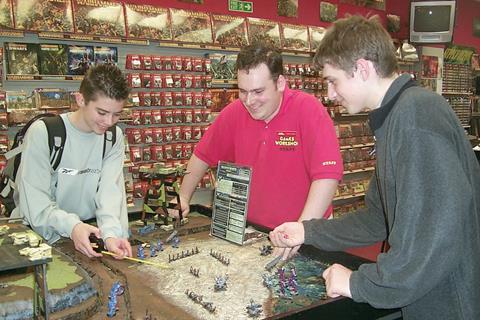 The gaming manufacturer and retailer posted UK revenue of £15m, a 0.7% rise against the previous year.
It said: "As a niche business, we, in general terms, neither benefit nor suffer from macro economic factors as our current results show. The [retail stores are] healthy and the challenge is to stay focused on what needs to be done to service it efficiently and cost-effectively.
"The principal risks and uncertainties for the balance of the year lie in the ability of the sales businesses to establish or maintain sales growth and for the product development and manufacturing operation to maintain gross margin."
Games Workshop chief executive Mark Wells called the group's half-year results an "encouraging performance". Group revenue increased 4.5% to £62.7m, while pretax profit grew by 39.7% to £9.5m, although the company reported it received a "significant" royalty payment within the period.