HMV recorded its highest vinyl sales before Christmas since the mid-1990s and reclaimed its crown as the UK's biggest retailer of physical music.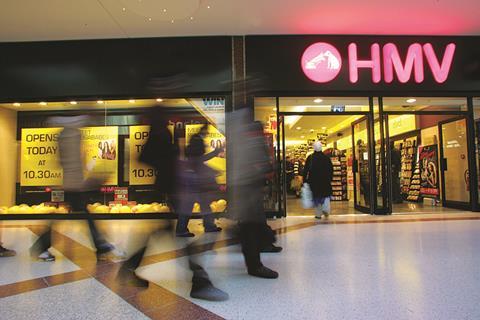 The entertainment specialist also reported that total sales reached £365.7m in the year to December 2014, up from £311.2m between January 29 and December 28, 2013.
Like-for-like CD sales were up 1.5% and DVD and Blu-ray sales edged up 0.5% during the year to December 2014. HMV reduced retail space by 34% during the period.
HMV said sales of vinyl albums increased by 170% in the year, shifting more than 350,000 units.
In the two weeks before Christmas, HMV claims it overtook Amazon as the UK's largest retailer of physical entertainment products, accounting for one in three sales of CDs and DVDs.
HMV chief executive Ian Topping said: "The right-sizing of the property portfolio and our continued focus on HMV's key product categories has led to a much stronger business proposition."
Growth forecast
The retailer had a very strong Black Friday weekend and managed to preserve margins throughout, but noted a softening of sales in mid-December.
Paul McGowan, chief executive of HMV owner Hilco Capital, said: "HMV has captured more and more market share in a year when major new movie releases have been scarce and there have been only a few major album successes.
"With a bumper year of new releases already planned for 2015 we expect to have overall growth in like-for-like DVD and Blu-ray sales as well as continued growth in the physical music sector with vinyl also expected to continue its revival."
HMV, which was acquired by Hilco Capital in 2013, said it will make its website transactional in the next few months.
"I am particularly pleased with the impact of the many live gigs and album signing events across the country which have focused our energies on re-engaging fans with the entertainment industry and re-establishing the relevance of HMV as the home of entertainment," said McGowan.