Ao.com boss John Roberts says he has no regrets over the etailer's IPO, despite its shares plunging 47% after its recent profit warning.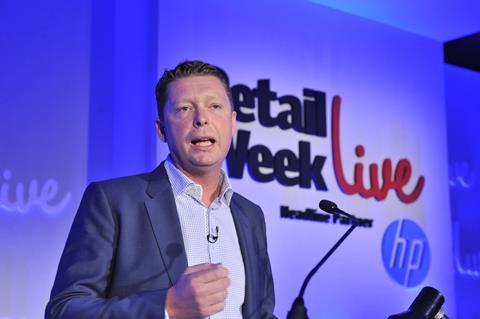 Speaking at Retail Week Live 2015, Roberts said the company's flotation has allowed it to pursue an aggressive expansion path.
He said: "We don't regret doing the IPO and I don't regret the profit warning. The IPO has been fantastic for us because it has fuelled our ability grow and expand at the pace we have in Germany and into new product categories and it takes the business onto a whole new level.
"At the end of the day we were a very high profile IPO and the British press does not like to celebrate success. It likes to give people a kicking and we deserved a kicking."
Roberts said if Ao.com had not floated then it could have been a case of "oh shit someone else has done it already" when it came to fulfilling its business goals.
In a wide ranging talk laying out his business philosophy, Roberts warned retailers to "not let P&L be your guide and do the right thing and think long term".
Roberts lives by a philosophy of making decisions that would make his mother proud.
He is also a proponent of the idea that "simplicity is a very sharp knife".
"When you go through an IPO you have a phenomenal amount of this shit," says Roberts. "Bankers have their own language and if you ask them to send it through again in basic English they can't do it."
However, Roberts said he has enjoyed the IPO process because he has met "some genuinely intelligent people who stress tested what we are doing".
He added: "It is easy to criticise the City but they have a job to do and their job is to make money for their clients."