Maplin's profits took a hit in the first year of its investment plan for growth as the retailer marks out countries for overseas expansion.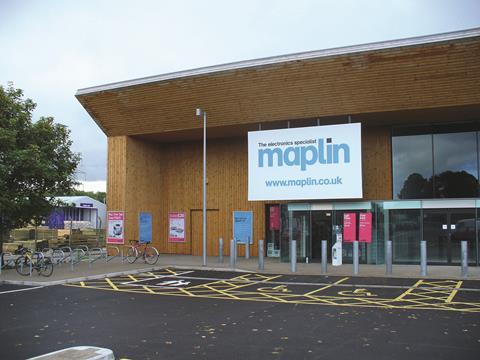 Sales increased 4.4% to £214m in the year to December 31, 2012. However, operating profits fell 33.6% to £17m as Maplin invested in new stores and its revamp programme.
The retailer is a year into its three-and-a-half-year, £40m investment plan.
Like-for-like sales dipped 0.2% amid poor economic conditions despite an improving trend in the second half.
Maplin chief executive John Cleland said the 205-store retailer expects to break into profit growth this year, although he said the trading environment has been "extremely tough" since year-end as poor weather hit footfall.
The retailer is eyeing international opportunities and has pinpointed countries including South Africa, Australia, Pakistan and the UAE in which it might open stores.
Cleland said: "We are looking at capital cities with massive population densities and a growing middle class. It will be a project for next year once we get the UK business motoring."
Maplin previously had a store in Romania and supplied product in Australia but exited both operations.
The retailer's store opening programme is on track with up to 30 more planned this year. Maplin will ultimately have 300 stores. Cleland said its revamped store layout, which includes improved navigation and ranging, is showing strong results, with like-for-likes up 6% on average.
Cleland said the move has broadened appeal and increased the number of female customers. "Maplin can be a man cave at times but the redevelopment programme has made it a more sympathetic environment for female shoppers," he said.
Maplin has updated 16 stores and 180 will be reworked by the end of August.
Online sales rose 5.9% in 2012 and its site will relaunch in September. It will begin selling products supplied and delivered by third-party vendors in the next month, allowing the retailer to rapidly expand its range.
It has brought in experienced ecommerce executive Gordon Henderson to advise on digital, following the departure of multichannel director Ryan Thomas earlier this year.
The retailer has also hired former Musgrave, Pets at Home and B&Q marketing executive Breffni Walsh as interim marketing director to drive a service-led marketing campaign, which may include a TV sponsorship deal.