Dixons Carphone chief executive Alex Baldock has set out his turnaround vision for the mobile phones and electricals group.
Baldock will explain the strategy in detail in December alongside interim results, but yesterday painted a broad-brush picture of the future to Dixons Carphone staff.
Dixons Carphone's operating mantra will be 'we help everyone enjoy amazing technology', Retail Week has learned. Baldock maintained that the business has "one hell of an opportunity".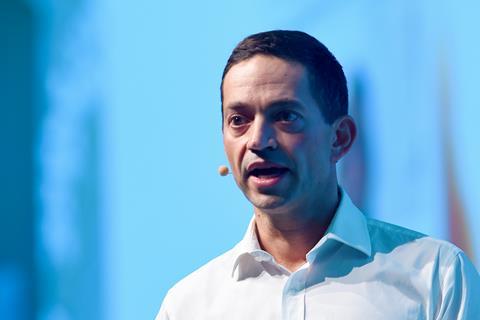 He told staff: "The vision is the first line of the strategy – everything that we're going to do to deliver on our promise to customers flows from that."
He said "capable and committed colleagues are our biggest advantage" but there is still more to do to realise the benefits of a combined Dixons and Carphone Warehouse, four years after they linked up.
He pledged: "We will be one business, one business that's truly joined up. We need to complete the merger and we need to do that to deliver that joined up offer to customers."
Baldock said through assisted selling, such as in-store expertise, Dixons Carphone can be "super helpful" to consumers and better use of data will boost that capability.
"Data is the glue of the assisted sale so, for example, if a customer has started to fill their basket online, and walks into the store, the colleague immediately knows that and can finish the sale," he said.
He also indicated that Dixons Carphone is likely to extend its credit offer – credit was central to the business of Shop Direct, which Baldock ran before joining Dixons earlier this year. He said: "Through credit, we're going to make expensive technology affordable for more people."
He emphasised the scale of opportunity he sees for Dixons Carphone and said: "We're going to build a reputation for incredible reliability in this business, we're going to build a reputation with customers for making it incredibly easy for them to buy things and to then get the service they deserve afterwards.
"Our stores and our sites should be exciting places of discovery, and amazing technology, of course, includes mobile.
"And that's what we should do, in partnership with our suppliers; make us a magnet for the millions to discover the most amazing technology that's right for them."
He concluded: "We have one hell of an opportunity sitting right in front of us and we are better placed than anybody else to seize it."