The hot products in the electricals sector this Christmas have been determined by the proliferation of smart home gadgets and the continuing demand for retro tech.
But as more affordable, multi-functioning drones come to market, the flying gadgets are steadily gaining traction too.
The big players in the electricals market – Currys PC World, Maplin and Argos – remain hopeful that the resurgence in photography will continue to drive drone sales this Christmas.
Meanwhile the new Fitbit – and its fitness tracking rivals – are becoming increasingly sophisticated and continue to lure shoppers, as does the Dyson supersonic hairdryer, even with a £300 price point.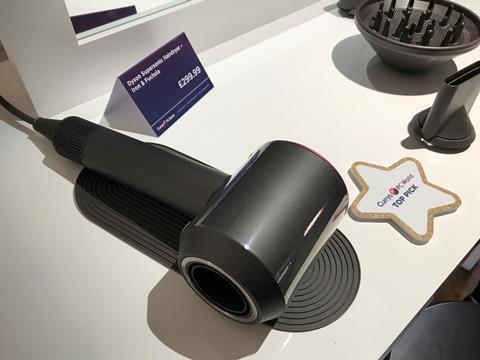 Retro tech
Likewise, retro tech – old-fashioned gadgets such as record players and Polaroid cameras – are set to be popular once again.
Giving further drive to this backward-seeming movement is this year's re-release of the Nokia 3310 mobile phone. The handset is the antidote to the modern smartphone, offering only basic call and text message functionality.
But it is proving popular with festival goers because the battery lasts much longer and it even boasts the classic game of Snake.
Smart home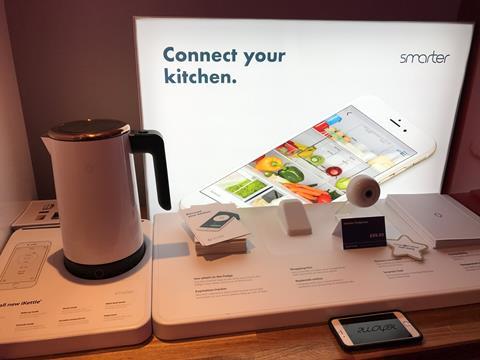 However, the most prominent trend this Christmas is the smart home – devices aimed at making life around the house a little easier.
The popularity of smart-home products has been fuelled by the arrival of Amazon Echo.
The voice-activated device, through which people can control items such as smart kettles, household lights or TVs, has since been followed by Google's Home device.
Google Home features among Currys PC World's top tips for Christmas this year, along with the various accessories to complement it.
Maplin has also hedged its bets on the popularity of smart-home products and has even redesigned some of its stores to emphasise them.
If only there was a voice-activated device that could wrap all the gifts, cook the dinner and clear up afterwards.