AO.com boss John Roberts is blaming Brexit for ongoing consumer uncertainty and admits the white goods retailer learned a "load of lessons" from investing millions in its contingency plan the first time around.
With the original Brexit date planned for March 29, AO – like many other retailers – stockpiled for what Roberts is now calling a "non-event".
"We invested about £15m of extra stock as we were approaching the [original] Brexit date and it's important to understand that it isn't a case of we will place those orders and they can all be delivered next week.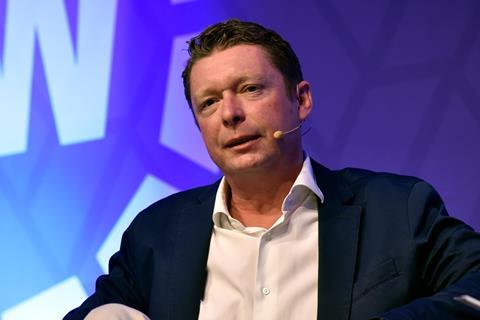 "There's a huge amount of planning goes into that from organisation through the supply chain with the brands and the manufacturer of those products.
"That was a huge process and cost that the business took on to manage that, then it all became a non-event, so we're unwinding that process as we work through," Roberts said.
As the new October 31 deadline for the UK to Brexit approaches, the online retailer is having to repeat the stockpiling process in case of a no-deal.
Roberts added: "We're not concerned about any risk in that it is just a load of a hassle, cost and distraction we could have done without.
"We will have learned a load of lessons doing it the first time around and it will be complicated by the fact that at that time of year we will be about as fully stocked as we will ever be at the cycle during the year, as we have all our plans in place to unleash another amazing Black Friday on the market."
AO registered its highest ever sales month during its Black Friday promotions last year as group revenues climbed 8.2% during the three months to December 31.
"The macroeconomic picture is that employment has never been better, wages are rising and money's as cheap as it has been since 2008, so that should point to a buoyant consumer market and that isn't reality," Roberts said.
"When you look at why there's a load of uncertainty that is fundamentally a derivative of Brexit, so I believe the consumer is displaying recessionary behaviour, but the economics don't feed in to that."
However, Roberts is not concerned about the effect the UK crashing out of the EU would have on the electrical goods business as long as it gets certainty around the issue.
He said: "We've planned for every scenario on Brexit. The big thing we want is certainty. From certainty we can deal with it. There may be problems in the supply chain, but they will affect everybody.
"Fundamentally consumers will still need to buy washing machines, TVs, fridge-freezers and the products that we sell.
"We will navigate all that as ever through our lens of how we look after customers and how we make our grans and mums proud.
"I'm the eternal optimist, so I think there's a huge amount of upside waiting for us."
AO.com boss: We wasted millions on Brexit 'non-event'
1

Currently reading

AO.com boss: We wasted millions on Brexit 'non-event'

2