EBay Fashion has updated its app for the iPhone to feature Image Swatch technology which allows shoppers to find items that match the colour or pattern of images they scan in.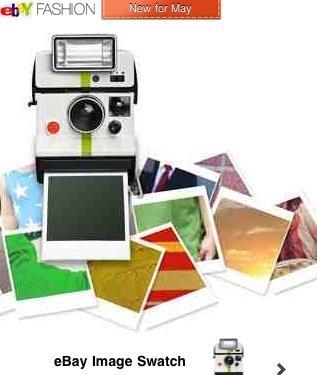 The app, which launches in the UK this month, means shoppers can use their smartphone to snap a friend's outfit or interesting pattern and find matching items on eBay.
EBay UK head of fashion brands Melanie Smallwood said: "The latest eBay Fashion app takes shopping one step further by allowing people to search for designer, branded and vintage merchandise at the moment of inspiration whenever and wherever they are. Whether it is a unique pattern or a colour that is to die for, the eBay Image Swatch will allow people to target their search like never before, truly reflecting their individual style."
In the UK an item is purchased every second on eBay via a mobile device, and fashion is the most popular category for mobile shoppers.
EBay mobile apps, which are available in more than 190 countries and in eight languages, have been downloaded over 78 million times globally.
Earlier this month, eBay also unveiled its new iPad app which has a fully customizable home screen and easier navigation.