Upmarket Dutch sportswear retailer McGregor is on the hunt for its first UK stores.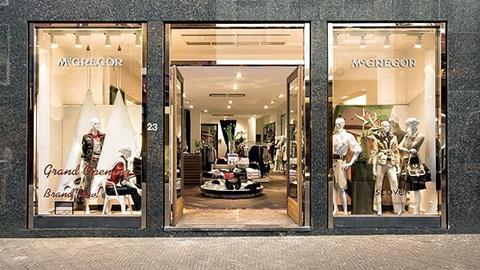 The retailer, which operates UK concessions in two House of Fraser stores, is aiming to have 10 to 15 stores in three to five years. Rivals include Gant and Tommy Hilfiger.
Commercial director Jan-Paul ten Hoopen said McGregor is looking at London's West End, including potentially Regent Street, as well as cities such as Manchester, Bath and Glasgow. He said: "If we have the right offer we'll open really soon."
McGregor has 130 stores worldwide for McGregor and menswear brand Adam, in countries including Chile, Morocco and the Ukraine.
McGregor stocks categories including mens-, womens- and kidswear, but it will initially launch in the UK with just menswear, followed later by footwear.
Ten Hoopen said the retailer would consider acquiring a small chain in the UK in order to expand.
Cushman & Wakefield is acting for the retailer.