Tesco-owned garden centre retailer Dobbies recorded a 6.2% increase in like-for-like sales in the year to February.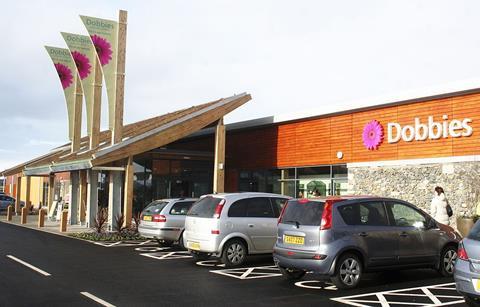 Total sales broke the £100m mark for the first time at £104m. The retailer's core garden centre business was up 6.9%, driven by a 10.5% increase in plant sales. Dobbies' ecommerce operation was up 37%.
Consumer return to the greener 'good life' can be seen in the 33% increase in 'Grow Your Own' fruit and vegetable and introduction of egg-laying hens. Following a successful trial in 4 stores during which over 1,000 chickens were sold, the retailer plans to expand this offer in 2010/11.
Dobbies restaurants, accounting for more than 20% of the total business, were up 3.9%. The company's Farm Foodhalls, reported a 4.1% increase.
Dobbies chief executive James Barnes said: "We have ambitious growth plans to be a £1bn business with 100 stores in 10 years - and the company is currently on track to deliver this."