John Lewis and Waitrose have unveiled some of the biggest changes to their businesses in decades, including a rebrand. Here, their managing directors write exclusively for Retail Week about positioning for success in a shifting retail landscape.
Paula Nickolds: 'Our brand change is so much more than a new logo'
For more than 150 years, John Lewis has pioneered new retail concepts in order to stay ahead of the curve. Innovation has, and always will be, a vital part of what we do.
Now, as we navigate through one of the most turbulent times in retail's history, we will once again innovate and reinvent our business in preparation for the future.
John Lewis is a unique business with a unique purpose. So it is differentiation, not scale, that will be our focus moving forward. Building on our strengths but also developing our points of difference to truly stand out for our customer.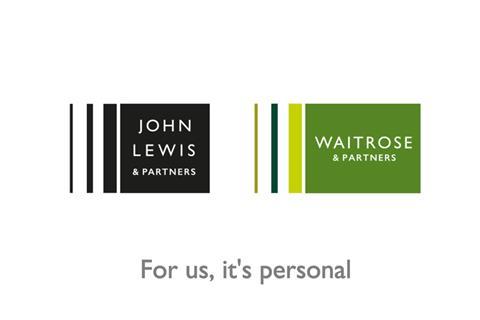 Our partnership business model and the inherent strength of our partners really sets us apart. That is why the change to our visual identity this week will put them back at the heart of everything we do.
We are harnessing the extraordinary breadth of talent, passion and expertise from across the business to create John Lewis & Partners – our first brand refresh in 17 years.
Over the last two decades, the way people shop and the landscape we are operating in has changed immeasurably. Customer behaviour has adapted to react to the growth in online shopping and customers are more demanding than ever of the products and services they expect from retailers. Added to which, consumer confidence is low.
These challenges are not passing phases. While our unique ownership structure means we are able to take a longer-term view than our competitors, it does not mean we are immune to the pressures themselves, or from a market that is changing radically.
That is why moving forward we are adding '& Partners' to our name. It is a move that not only reflects the business we have become but, more importantly, the business we want to be in future.
Our brand change is so much more than a new logo. It is a building block to our reinvention sending a clear message to our customers about what makes us different.
For example, offering proactive and personalised service is a priority for us and we are making sure our partners have the right tools to ensure every customer's experience with us is the best it can be.
Our in-store personal stylists are being given specialist training to ensure clients get the very best advice and can always find something to wear, whatever their style or aesthetic.
This personal service will extend beyond the walls of our shops as stylists will be equipped with the latest clienteling technology – an app allowing them to proactively send ideas and suggestions via email or SMS based on a customer's personal preferences.
To help champion the features of some of our more complex assortments such as beds, computers and nursery, we have introduced more product coaches in-store – so shoppers can get that expert advice when they need it most.
"Since our last brand update in 2001, our business has changed in ways we couldn't possibly have imagined"

Paula Nickolds
Of course, offering a truly unique assortment that our customers can't get anywhere else is also a key focus for John Lewis, whether it is our brand partnerships or the development of our own products.
Our largest own-brand range in womenswear launched this week and is created entirely in-house by the John Lewis & Partners Design Studio team. The 300-piece collection will carry our new name and is the result of our largest ever investment in product development roles.
We have been drawing on the talent of our partners in home products too, with the launch of our own-brand gifting collection comprised of unique, covetable pieces, many of which are also designed in-house by our partners.
Since our last brand update in 2001 not only has retail changed beyond all recognition, but our business has changed in ways we couldn't possibly have imagined.
John Lewis & Partners is about putting our culture, our unique business and most importantly our partners right at the centre of our brand.
I am excited about this next phase in our history and the chance to offer customers a brand-new vision of what John Lewis can be.
Rob Collins: 'By emphasising uniqueness, Waitrose will stand out in grocery'
Waitrose has always been different. Its ownership structure and unrivalled focus on product and service set it apart from other grocery retailers.
Our rebranding as Waitrose & Partners will emphasise these differences. Through our committed, knowledgeable Partners, our love of food and unstinting levels of customer service, we will demonstrate the extent to which we stand out.
The rebranding is more than a new logo; it symbolises our conviction that we can thrive through differentiation.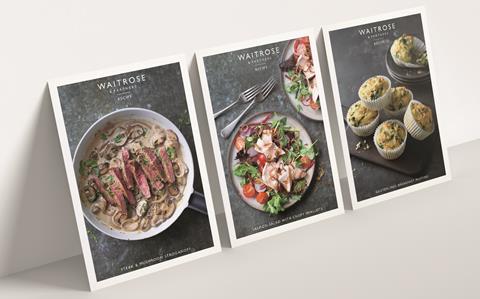 So why are we making this change now? We're doing it because it accurately reflects who we are today.
But it's also a response to the reshaping of UK grocery. Over the last decade, a raft of behavioural and technological changes has disrupted things. The rise of the discounters, the internet and the growth of 'little and often' top-up shopping have altered the landscape.
We see a polarisation between the function of buying and the experience of buying. As a result, profitability across our sector has been hit.
There are two ways to respond. Some supermarkets are chasing scale; the wave of tie-ups in our sector is predicated on the idea that increased size will lead to efficiencies and greater profitability.
Others, like us, are responding by differentiating. I believe consumers have always liked shops that offer special experiences and service. I particularly believe this to be so in times of change.
So while our rivals join forces and become more similar in the process, we are going the other way: we are emphasising our uniqueness. Why get lost in a crowd when you can stand out from it?
The partnership is all about the experience of buying. I want shopping at Waitrose & Partners to be a rich experience, with service at its heart, based on partners' and customers' shared love of food. We are setting out from a position of strength. But I believe we can do things even better.
All 55,000 of our partners will become food ambassadors for Waitrose. They will share their favourite recipes with customers and spread their knowledge about the products we sell. We'll give them plenty to talk about, with our recently opened Food Innovation Studio helping us to step up the pace of product development.
As well as encouraging food conversations, we will increase the number of specialists in our shops: wine and cheese experts, fruit and veg gurus, coffee baristas and healthy eating specialists. Waitrose & Partners will be a place where quality food is a way of life.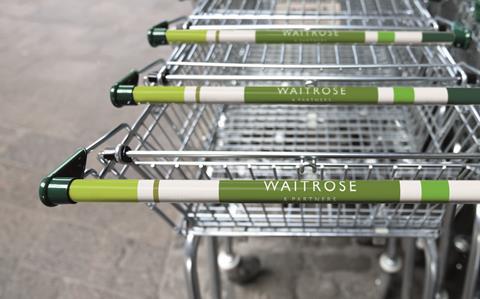 But it's not just about the partners who work in our stores, it's about the suppliers and farmers we partner with too. When it comes to small suppliers, we have a proven track record of helping brands grow. This will continue. As the UK leaves the EU, it is part of Waitrose's duty to the nation to do everything we can to support our precious farming and fishing industries.
We want our customers to value everything about us, including how our products are sourced. We also want them to know that we take care of the environment.
We are proud of our groundbreaking work in this area, such as being the first supermarket to exclusively sell paper-stem cotton buds, or entirely remove takeaway disposable cups – which will save 52 million cups a year.
By the end of 2018 we will also have stopped using black packaging for all our meat, fish, fruit and vegetables – a big step on the way to ditching it from all packaging by 2019 and to make all packaging widely recyclable, reusable or home-compostable by 2025. There will be many more such initiatives as we chart our future path.
Central to our new strategy is a steadfast conviction in what we do. I don't believe we should be concerned about having a 5% share of the UK grocery market. Rather, we should be concerned about being the best 5% in the grocery market.
We are Waitrose & Partners and we will make our difference count.