Sports Direct founder Mike Ashley is reportedly in talks with House of Fraser's advisers to offer a £50m lifeline to the struggling department store chain.
Ashley's senior executives held initial talks with the department store's adviser Rothschild late last week to discuss a potential rescue bid for the firm.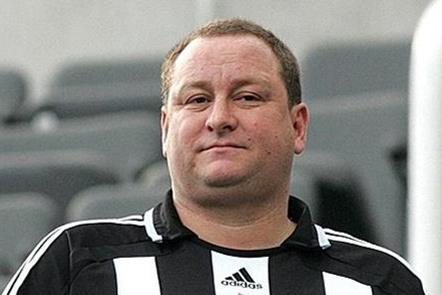 These talks were held following an approach by the sports retail tycoon at the beginning of the month to offer emergency funding to the beleaguered retailer, potentially in the form of a loan or equity injection.
A letter seen by Sky News sent by Sports Direct and dated July 2 said the retailer "would like to look at making an alternative offer" for the department store chain, in which Ashley currently holds an 11% stake.
It is understood that House of Fraser needs to secure funding within the next four weeks to stave off a possible collapse, after Chinese investor C.banner delayed a pledged £70m investment in the retailer by several months.
The Chinese firm unveiled plans to delay its cash injection into House of Fraser last week after a handful of the retailer's landlords launched a legal challenge to its controversial CVA deal.
Sports Direct's letter to House of Fraser said the firm would also be open to support House of Fraser in areas including "warehousing, online sales and the running of the business generally".