Debenhams has been put up for sale after lenders took control of the department store group through a pre-pack administration.
The deal "included provisions for a group sale process to be launched immediately", with the sale process to be conducted by Lazard.
If Debenhams is sold, lenders will be first in line to recover their money, while shareholders, including Mike Ashley's Sports Direct –which had attempted to secure control of the business – are unlikely to receive anything.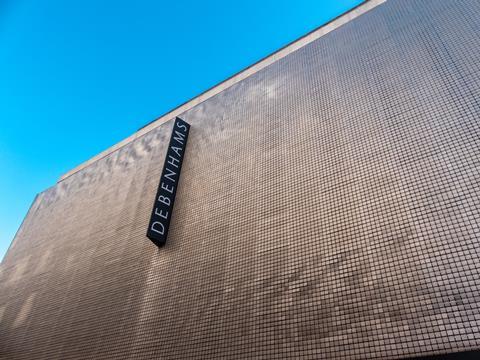 Ashley could still end up in control of Debenhams if he chooses to bid for it. The tycoon said today that he will not make his mooted offer for the totality of Debenhams shares but reserves the right to make or participate in an offer within the next six months.
Under its new ownership, Debenhams will have "significant additional funding" available to it "in line with the £200m new money facilities" announced last month.
The retailer will now begin restructuring including closing 50 stores in a bid to improve trading and deleverage.
Debenhams went into administration after conditions for further funding were not met and no deal was struck with potential buyer Sports Direct.
Trading of shares was suspended at 8am today and will be cancelled at 8am tomorrow as the business is taken private.
Debenhams interim chair Terry Duddy said: "It is disappointing to reach a conclusion that will result in no value for our equity holders. However, this transaction will allow Debenhams to continue trading as normal, access the funding we need and proceed with executing our turnaround plans, whilst deleveraging the group's balance sheet. We remain focused on protecting as many stores and jobs as possible, consistent with establishing a sustainable store portfolio in line with our previous guidance.
"In the meantime, our customers, colleagues, pension holders, suppliers and landlords can be reassured that Debenhams will now be able to move forward on a stable footing. I would like to thank them all for their recent and continuing support."
Analysis: What next for Debenhams?
1

2

3

4

Currently reading

Debenhams put up for sale following administration