Debenhams chairman Sir Ian Cheshire has hit out at "nosy neighbours" who he says have created a "circus" of speculation regarding its future.
Speaking on BBC Radio 4's Today programme, Cheshire slammed some of the press coverage after Debenhams drafted in KPMG to advise on its strategic options.
Cheshire said the department store retailer was looking at "every option" but insisted the implication that it was about to launch a CVA was "simply not true".
Debenhams' stock has rallied since markets opened this morning as investors responded positively to Cheshire's bullish comments.
Its share price was up more than 7% to 12.36p by early afternoon, following a 10% slump yesterday.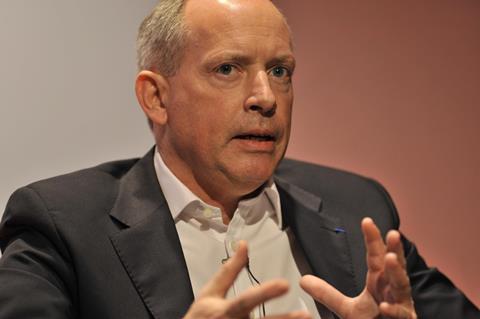 Debenhams responded to weekend media reports and the fall in its share price by bringing forward a trading update, in which it said pre-tax profit excluding exceptional items for the full year would come in around £33m, which is in line with expectations.
Cheshire insisted this morning: "We're not insolvent."
Discussing the speculation surrounding its future and the appointment of KPMG, he added: "The only analogy I can have to it is [it is] like having a bunch of nosy neighbours watching your house.
"Somebody sees somebody in a suit going into a room. The second person concludes it's a doctor, the third person concludes it's an undertaker and by the time it gets to the end of the day you've got cause of death and everyone's looking forward to the funeral.
"We have always said we would look at every option in the longer term.
"The implications of the newspapers was that we are actively driving a CVA with KPMG and it is simply not true."