BHS's liquidators are investigating a swathe of property transactions that took place under the ownerships of Sir Philip Green and Dominic Chappell.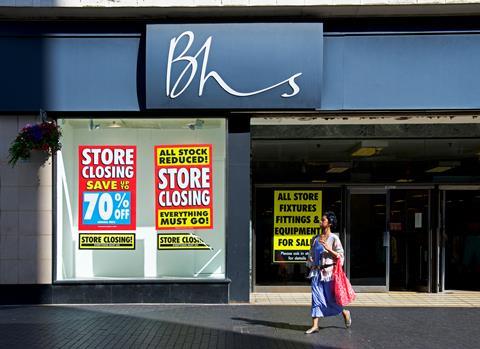 Sources close to the situation told The Guardian that FRP Advisory was undertaking a "massive exercise in data collation" as it bids to establish whether the retailer's former directors breached their duties.
Insolvency practitioners have a legal duty to review the conduct of directors of any collapsed company.
As first reported by Retail Week, BHS tumbled into administration last April following a turbulent few years of trading.
The department store chain's demise led to the loss of 11,000 jobs and left behind a £571m pension deficit.
A subsequent Parliamentary inquiry into BHS's collapse concluded that the business had been plundered under the ownership of Green and Retail Acquisitions – the Chappell-led consortium that acquired the chain for a nominal £1 in March 2015.
Green, his family and other shareholders collected at least £580m in dividends from BHS during his 15-year ownership of the retailer, while Retail Acquisitions received payments worth as much as £25m from the business within just 13 months.
Both Green and Chappell were questioned about a number of property deals as part of the inquiry last year.
Green in particular was criticised over the sale of BHS's shop in Ealing to a company run by his stepson, Brett Palos.
The transaction completed less than a week before the high-street chain was sold to Retail Acquisitions.
Palos, who also appeared before MPs, acquired the shop for £6.9m through his company Thackeray Estates, but sold it for a £3m profit just three months later.
Green insisted that he was not involved in the sale of the store and that Arcadia – Green's retail business – had valued the property before selling it at that price.
Chappell also came under fire for selling BHS's main warehouse in Atherstone, Warwickshire, to a company at which one of his friends, Mahmood Ismailjee, is a director.
Possible consequences
Under corporate law, directors have a duty not to sell assets for less than their value if their business is at risk of collapse.
Any directors found to have breached the regulations face being disqualified by the Insolvency Service.
Liquidators can also apply to the courts to reverse a transaction that occurred at an undervalue, providing it took place within two years of the insolvency.
A spokesman for FRP Advisory said: "We will be continuing our process of making recoveries through liquidation on behalf of all creditors and continuing with our statutory duties."
FRP Advisory was drafted in as joint administrator for BHS alongside Duff & Phelps by the Pension Protection Fund, the department store chain's biggest creditor.
It began the process of liquidating the business at the end of last year, but its former owner Green remains in talks with the Pensions Regulator over a deal to plug the black hole in its pension scheme.