As Arcadia tycoon Sir Philip Green puts BHS up for sale, Retail Week takes a detailed look at the history of the retailer.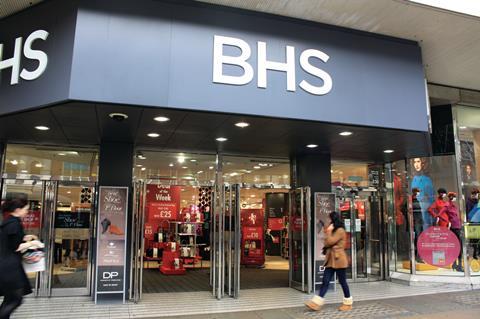 The first British Home Stores shop is opened in Brixton in 1928 by a group of American entrepreneurs who set out to emulate the success of Woolworths.
Owners initially set a price cap of one shilling as they did not want to go into direct competition with Woolworths, but this ceiling was eventually lifted in 1929 so that it could sell more homewares.
By the early 1930s, the retailer was listed on the stock exchange.
British Home Stores continued to grow after the war and by the end of the 1960s it had almost 100 stores nationwide.
In 1977 the retailer launched a joint venture with Sainsbury's to create hypermarkets using the SavaCentre brand. Sainsbury's took whole control of SavaCentre in 1989.
Following its domestic success, British Home Stores launched its first franchise outside of the UK in Gibraltar in 1985. That was followed by others across Europe and the Middle East.
In 1986, British Home Stores merged with Habitat and Mothercare to become Storehouse PLC. Soon after, the retailer was rebranded as BHS and a new company logo was created.
Sir Philip Green bought BHS for £200m in May 2000. He took the company private and voiced his aim to make the retailer 'the best in the high street'.
Five years later, BHS purchased teen fashion chain Tammy. It also opened a host of standalone Home Stores on the sites of Allders at Home stores it had purchased.
In 2005, BHS brought back its British Home Stores fascia more than 20 years after it had disappeared from the high street.
BHS moved online in 2007 by launching a home shopping website.
In February 2009, Green announced that BHS would be integrated into his Arcadia Group, which he purchased in 2002. This included Topshop, Burton, Dorothy Perkins, Evans and Wallis, among others. By 2010, BHS started to expand into a number of new areas, including food, electronics, furniture and fragrance.
UK sales fell 4.8% to £620m in 2012/13, the drop could have reflected the increased number of in-house concessions.
Figures released in 2013 revealed that BHS was operating 288 branches, 188 of which were in the UK. It had almost 12,000 employees across these stores.
In November 2014, Green reported a fall in full-year profits for the Arcadia group, but said he remained interested in doing more deals to "keep newness flowing".
But now Green has revealed his intention to sell loss-making retailer BHS after receiving several "serious approaches" for the business.
Sir Philip Green puts loss-making BHS business up for sale
1

2

3

Currently reading

At a glance: BHS, the loss-making retailer put up for sale