Families will have extra cash in their pockets to spend this Easter after food prices fell at record breaking rates, according to the Asda Income Tracker.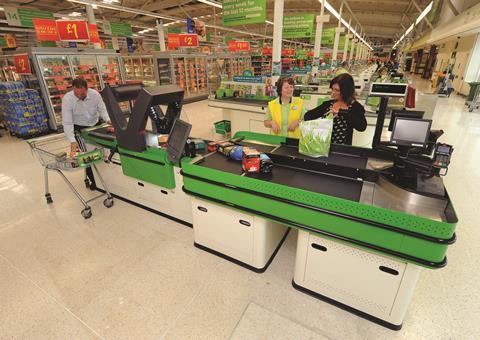 The average UK family had £16 a week more to spend in February than it did during the same month in 2014, after the cost of food dropped 3.3% on the year.
That marked the steepest decline in almost 60 years, the tracker said.
Families had £184 a week of disposable income to spend during the month, a 9.2% jump in spending power year-on-year.
According to Asda, the price of fuel plummeted 16.6% compared to February 2014, giving families plenty of change as they fill their tanks ahead of the Easter weekend getaway.
Ahead of a traditionally indulgent bank holiday weekend when consumers splurge on chocolate goods and Sunday roast staples, the cost of Easter eggs has dropped by an average of 10%, while the price of vegetables has also fallen.
Tumbling costs of fuel and food meant essential item inflation fell deeper into deflation for the second time this year, dropping to -0.3%.
Customer confidence
Asda chief executive Andy Clarke said: "This month's tracker brings positive news that discretionary incomes continue to climb.
"It is encouraging to see that going into the bank holiday weekend the family budget has increased by £16 since last year and this is being supported by low prices on fuel, food and energy.
"Our customers are feeling more confident yet remain prudent by continuing to spend carefully and save where they can for a rainy day."
Cebr economist Sam Alderson added: "With consumer price inflation falling to zero in February, a spell of deflation in the UK looks more likely than not in the coming months.
"The large declines in the cost of food and fuel over the last year have supported a significant boost to household spending power. As long as households feel confident enough to spend this windfall, deflation should be short-lived and boost, rather than dent, economic activity."