Sales are soaring as much as the temperatures this week as retailers across the country capitalise on Britain's mid-summer heatwave.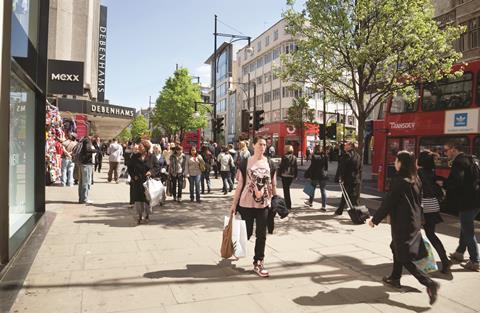 Sales of BBQ food and charcoal surge as UK basks in sunshine
Bikinis and sunglasses among the fashion lines flying off shelves
Paddling pools, waterproof mascara and fans also experience sales spike
From fresh meats and fans to paddling pools and Pimms, shoppers are flocking to stores to snap up a host of seasonal products as they bask in temperatures as high as 36C.
As the roasting weather combines with Wimbledon fever, Asda expects to sell 1.5 million punnets of strawberries this week alone, having shifted 200,000 litres of single and double cream last week.
The grocer also predicted it will sell 25,000 champagne flutes – enough to stretch the length of 221 tennis courts when laid end-to-end.
"Judging by early demand Brits aren't wasting any time in setting themselves up for a great week of outdoor fun."

Suzanne Eldridge, Tesco
Kids will be staying active and cooling down, with 20,000 water toys and 50,000 paddling pools set to fly off Asda's shelves by the weekend.
Women are also preparing to lounge by the pool by snapping up waterproof mascara, sales of which have doubled since last week, while bikinis were the most searched-for item on George.com with almost 4,000 hits – up 40% on the year. Sales of sunglasses are also up 65% since last week, Asda said, while sales of fans have already jumped 200% on last week's total.
Argos has recorded a 600% year-on-year increase in paddling pool sales during this week's warm weather.
Argos outdoor toys buyer Lauren Slater said: "It's no surprise our customers are snapping up paddling pools to make the most of the wonderful weather we've been having this week. Sales are soaring along with the temperatures as families look to cool off outdoors."
Barbecues
Tesco said demand for its BBQ goods had been rising since Tuesday and it has been forced to allocate extra shelf space to meats, beer and wine in its stores. It expected to sell more than 2 million packs of sausages, 1 million packs of burgers, and nearly 250,000 bottles of Pimms by the end of this week.
The supermarket giant's BBQ meat range buyer Suzanne Eldridge said: "Judging by early demand Brits aren't wasting any time in setting themselves up for a great week of outdoor fun."
Fresh burgers have also proved popular at Sainsbury's, where sales are expected to double by the end of this week. Bread rolls are forecast to be up 40%, with sales of ice cream poised to leap 80%, a spokeswoman for the grocer said.
Shoppers have also stocked up on other al fresco dining options, with sales of prepared salads on course for a 30% uplift and dips set to grow 20%.
The Co-op said it had sold almost a million ice creams already this week and ice cube sales were up 240% week-on-week.
The grocer's frozen food buyer Chris Otto said: "As a convenience retailer, we're perfectly placed for spontaneous moments and the warm weather has driven shoppers in to our stores.
"Initially ice cream sales soar when the sun comes out, but what we expect to see now that the temperature is increasing, is a huge spike in ice lolly sales as consumers tend to move towards an even cooler treat the hotter it gets."
Discounter Aldi said sales of strawberries had increased almost 50% compared to the same period last year, with fresh double cream up 10% driven jointly by the hot weather and the start of Wimbledon.
However, other retailers have been adversely affected by the heat today on the hottest July day on record. Marks & Spencer dramatically reduced the amount of food it sells in its recently relaunched Waterloo store, its first station store to sell fashion, after some of its fridges struggled to cope with the heat.
The retailer restricted its food range to just ready meals, salads and drinks after shutting off a number of fridges.
A Marks & Spencer spokesman said: "A number of fridges have been out of action at one of our Waterloo stores this afternoon, we expect them to be up and running again later on today."