The retail weather forecast from Saturday February 23 to Friday March 1, 2019: temperatures above average and mainly dry.
The week last year
Temperatures plummet as snow envelops the country along with stiff north-easterly winds.
The week this year
High pressure will continue to be anchored across Western Europe leaving Great Britain very warm.
Temperatures will average 4-5°C above normal and 5-8°C above last year's cold spell.
We can also expect a continuation of bright, sunny skies across the country, apart from periods of morning fog and cloud.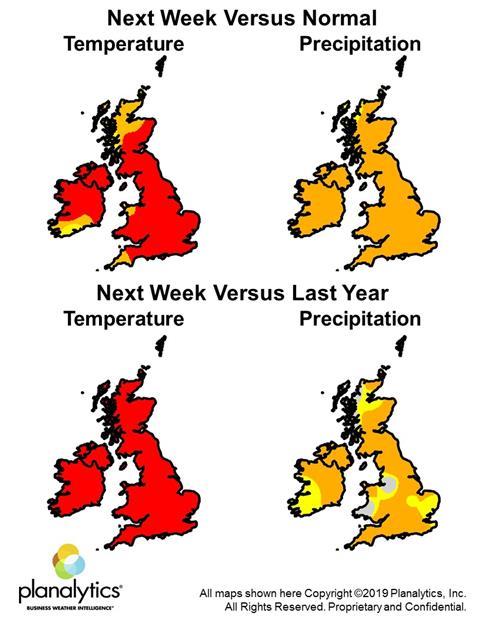 Mindset
It feels more like spring across the UK than late winter – demand for clearance items suffers but spring lines will see strong year-on-year comparisons. Ideal for early spring gardening and outdoor maintenance tasks.
For more information on the forecast, contact Tim Morris on 020 7321 3715 or tmorris@planalytics.com planalytics.com
For more key retail data and analysis from Retail Week, go here.