The retail weather forecast from Saturday January 12 through to Friday January 18, 2019.
The week last year
A pair of low pressures brought wet and windy weather to the country. Northern areas were on the cooler side while the South was warmer than normal.
The week this year
Colder air will sit over mainland Europe at the start of the period but will not make it into the UK, leaving the area warmer than last year and normal again.
Rain will finally come back on Saturday, then again from late Wednesday into Friday.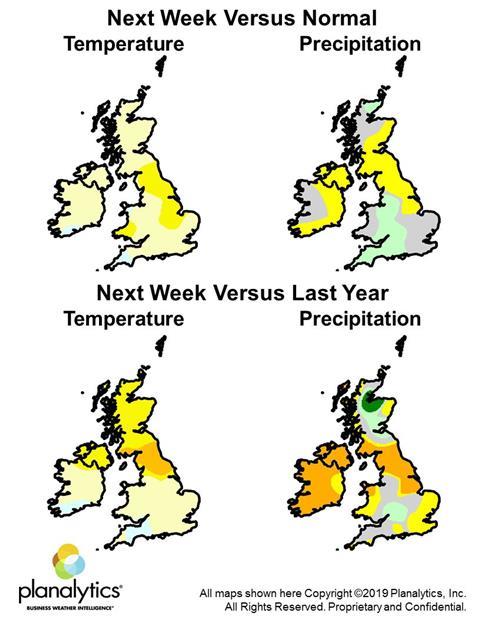 Mindset
Milder temperatures continue to challenge retailers looking to clear stocks of winter seasonal products such as outerwear, heating and cold-weather accessories. Expect to see some footfall disruption during the week.
For more information on the forecast, contact Tim Morris on 020 7321 3715 or tmorris@planalytics.com www.planalytics.com
For more key retail data and analysis from Retail Week, go here.