The retail weather forecast from Saturday March 16 to Friday March 22, 2019: Wet at first, then warming
The week last year
Thundery showers at the start of the week. Showers persisted in the South through the week; drying North. Temperatures went from warm to cold.
The week this year
Westerly flow will cause plenty of rain across the country early in the period but it will tend to taper off later in the week.
Temperatures will be near or slightly above normal and warm a touch as skies clear late week. Last March ended on a very cold note, thus even near normal temperatures will trend higher than last year.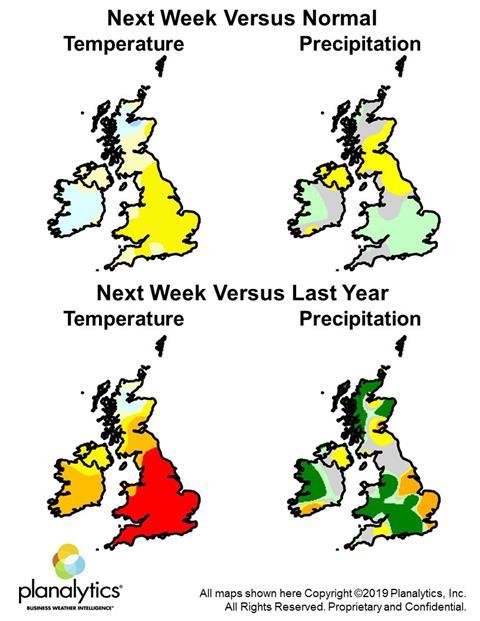 Mindset
Seasonal to warm temperatures will compare very favourably to last year so expect to see strong comparables on spring products. Footfall will improve through the week as sunny spells develop.
For more information on the forecast, contact Tim Morris on 020 7321 3715 or tmorris@planalytics.com planalytics.com
For more key retail data and analysis from Retail Week, go here.