The retail weather forecast from Saturday June 22 to Friday June 28, 2019
The week last year
Back to summer warmth – near 30°C late week. Plenty of sunshine.
The week this year
There will be a persistent westerly flow off the Atlantic through the week. As such, temperatures will run close to normal for all but western coastal areas, which will tend to be cooler than normal. Most areas will be cooler than last year with the West again posting the coolest trends and the East being closer to last year.
Expect plenty of rain as frontal systems sweep through. The heaviest looks to come from late Sunday to Tuesday morning.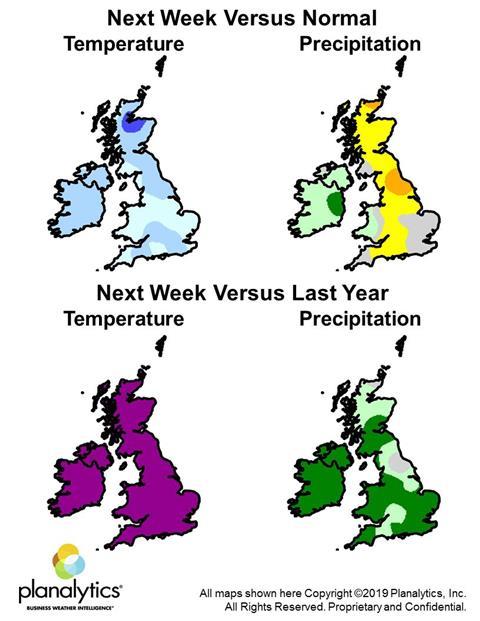 Mindset
Comparables will once again struggle in cooler and wetter conditions. Wetter conditions will also be problematic as footfall and outdoor summer activities will be negatively affected as consumers stay indoors.
For more information on the forecast, contact Tony Brough on 020 7321 3715 or tbrough@planalytics.com planalytics.com
For more key retail data and analysis from Retail Week, go here.