The retail weather forecast from Saturday February 9 through to Friday February 15, 2019.
The week last year
A wintry mix of showers crosses the country early. Sunny and warmer for the second half of the week.
The week this year
The recent window of opportunity for retailers will close as temperatures climb back above last year and normal for the week. We can expect plenty of rain as frontal systems move in from the Atlantic. A longer spell of heavy rain is anticipated for the end of the week.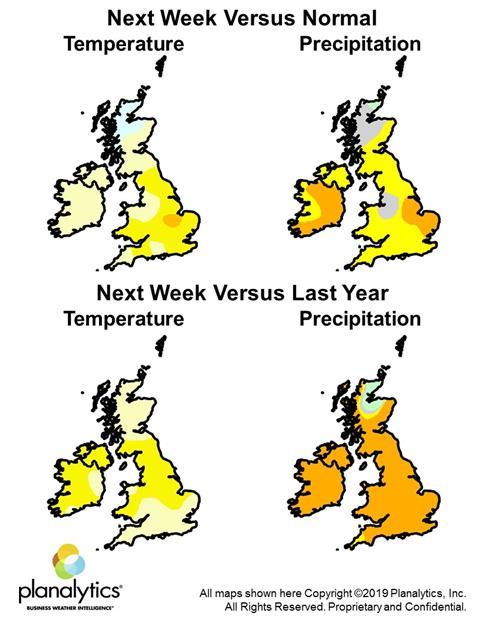 Mindset
A more challenging week for clearing winter products as milder conditions return and deliver negative weather driven comps. Expect to see some footfall disruption towards the end of the week.
For more information on the forecast, contact Tim Morris on 020 7321 3715 or tmorris@planalytics.com www.planalytics.co
For more key retail data and analysis from Retail Week, go here.