The retail weather forecast from Saturday March 30 to Friday April 5, 2019
The week last year
Lots of rain from start to finish. Temperatures started to cool then warmed up again.
The week this year
High pressure will remain anchored across the European mainland this weekend keeping storm systems well to the North. A front will sneak through early next week with a few showers, but drier weather will set in for the rest of the week.
Temperatures will continue to trend warmer than normal for the week and well above last year, which had a very cold end to March/beginning of April.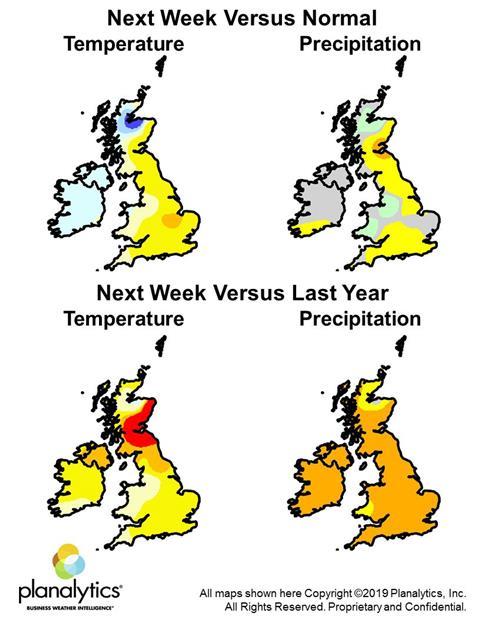 Mindset
It will be another week of strong demand for spring products. Garden centres and DIY chains will benefit as consumers get outside for early spring gardening and outdoor maintenance tasks.
For more information on the forecast, contact Tim Morris on 020 7321 3715 or tmorris@planalytics.com planalytics.com
For more key retail data and analysis from Retail Week, go here.