The retail weather forecast from Saturday April 6 to Friday April 12, 2019
The week last year
Seasonable and showery at the start of the week. Warming up to a fabulous weekend with sun and temperatures as high as 17°C.
The week this year
The week will start off cooler than last year on the back of a few storm systems that traversed the European mainland.
High pressure will once again build across northern Europe, helping to slowly bring warmth back to the UK.
A few showers are likely early in the week across Ireland and Scotland but most dry during the week.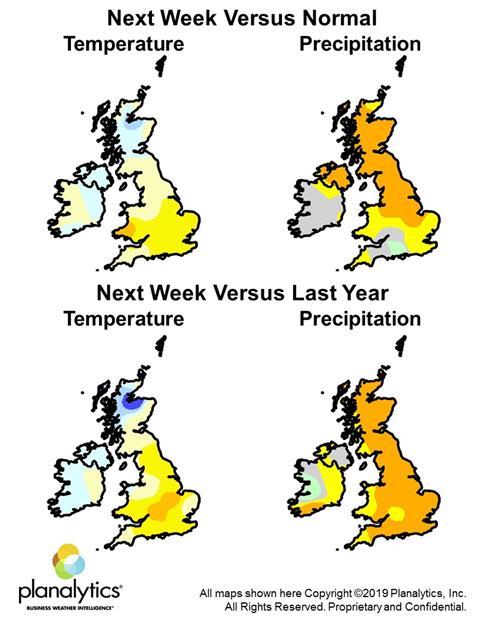 Mindset
Cooler conditions early in the week will hold back weather-driven comparisons, before coming back in line. Favourable conditions for footfall and getting consumers outdoors into gardens and outdoor leisure activities.
For more information on the forecast, contact Tim Morris on 020 7321 3715 or tmorris@planalytics.com planalytics.com
For more key retail data and analysis from Retail Week, go here.