The retail weather forecast from Saturday February 2 through to Friday February 8, 2019.
The week last year
Cold, easterly winds set in with snow showers near the North Sea. Winds turn southwesterly and warmer with heavy rain over the weekend.
The week this year
Temperatures will generally range from seasonably cool to just a bit warmer than normal through the week.
The first half of the period will be near last year, but the second half will trend warmer than the beginning of last February.
We can expect mostly dry weather, though rain should fall across the southern half of Britain on Tuesday.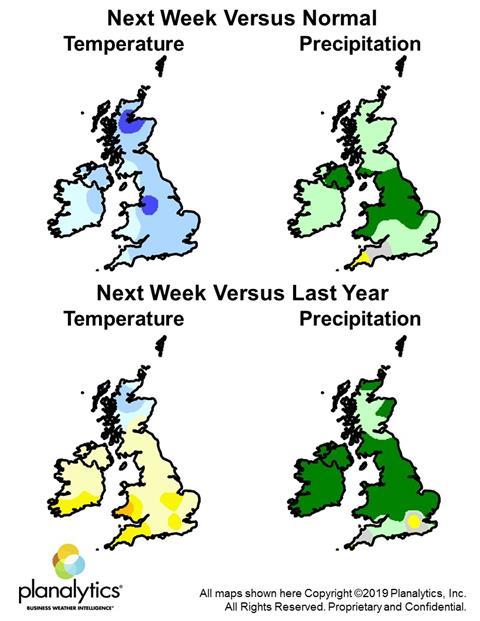 Mindset
Comparisons will slip from the previous two weeks but seasonable conditions still support seasonal categories such as porridge and hot beverages. Demand for outerwear is expected to tail off.
For more information on the forecast, contact Tim Morris on 020 7321 3715 or tmorris@planalytics.com www.planalytics.co
For more key retail data and analysis from Retail Week, go here.