The retail weather forecast from Saturday May 18 to Friday May 24, 2019
The week last year
Temperatures were generally a bit higher than normal. A few showers popped up here and there, but nothing heavy.
The week this year
Temperatures throughout the week hover closer to normal but will struggle to eclipse the warm week last year.
Showers are likely early in the week across southern England and Wales. Clouds and scattered showers are likely the rest of the week for most.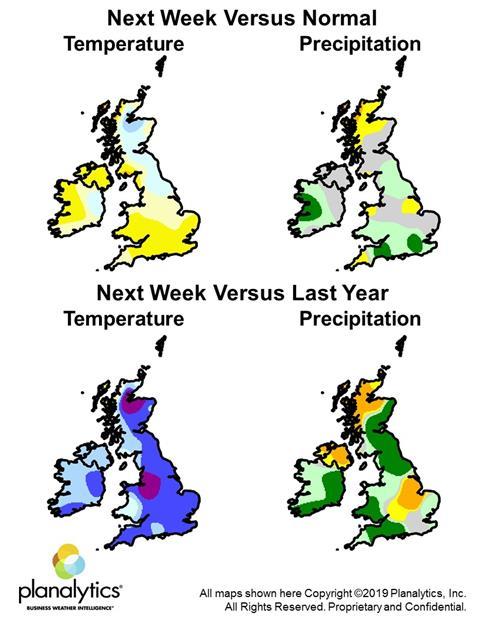 Mindset
Overall weather-driven comparisons will be less favourable this week versus last year as cooler and wetter conditions dampen demand for spring products. Footfall may also struggle with showers throughout most of the week.
For more information on the forecast, contact Tim Morris on 020 7321 3715 or tmorris@planalytics.com planalytics.com
For more key retail data and analysis from Retail Week, go here.