Retail sales volumes increased by more than expected in February as prices dropped to their lowest level for almost 20 years.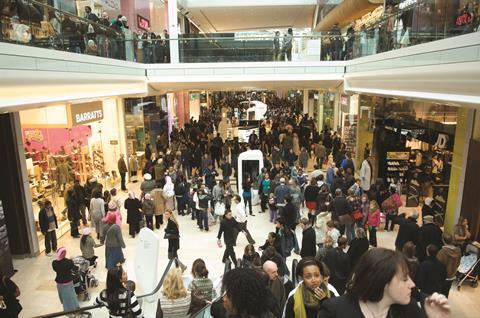 Sales volumes were up 5.7% compared with the same month last year. Sales volumes were also up 0.7% compared with January 2015, while sales values increased by 2.2% against February 2014 and by 0.3% on the month, according to the Office for National Statistics (ONS).
The performance, which bettered analysts' forecasts, was driven by a 3.6% drop in prices year-on-year – the biggest decrease since ONS records began in 1997. It means prices are continuing to fall after the ONS reported a 3.1% drop in January.
Sales were also boosted by the ongoing recovery in the housing market, which affected big-ticket furniture purchases.
February saw a 1.2% monthly increase in sales of household goods, including a surge in furniture purchases.
Other sectors also performed strongly as sales of clothing and footwear rose 1% on the month while department store sales climbed 1.7%.
Non-food sales were up 0.9% while food sales rose marginally by 0.2%.
Economists had predicted a rise in overall sales of 0.4% on the month and 4.7% year-on-year.
The ONS said the figures proved that the UK economy is continuing to grow strongly ahead of the general election in May.
Barclays head of retail and wholesale Richard Lowe said: "February was another strong month, with the retail sector now seeing almost two years' of consecutive year on year growth.
"Sales of seasonal ranges have started well and with Easter just around the corner the high street has every reason to have a spring in its step in the months ahead."
Deloitte's UK head of retail Ian Geddes added: "Today's numbers are stronger than many anticipated, but we feel they represent a solid rather than spectacular performance. Given the strengthening of the UK economy and the fact that many consumers now have more money in their pockets, we might have expected more.
"Looking forward we feel optimistic and believe that as consumer finances continue to improve it will begin to be felt in the retail market. Low levels of inflation in the current environment should increase confidence and consumers' willingness to spend in the medium term."