Retail sales growth slowed last month despite much of the population spending big on food and drink during the heatwave.
Retail sales slowed in July, growing 0.5% on a like-for-like basis against a 1.1% rise in June and 0.9% rise last July. Total sales were up 1.6%, down from a 4.1% rise in June but up from a 1.4% increase last July.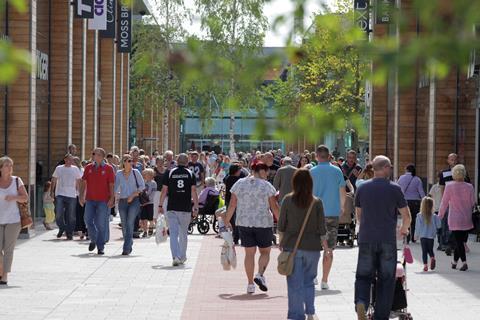 The like-for-like growth mirrored the average for the year so far, which has been extremely volatile and included drops of 4.2% and peaks of 2.8%.
Food was the star performer thanks to the World Cup and the ongoing heatwave, with grocers having their best month in five years.
Over the three months to July, food sales shot up 3.1% on a like-for-like basis and 4.5% in total, beating the 12- month average of 3.8% total sales growth.
Non-food
Non-food was more subdued – sales increased just 0.2% on a like-for-like basis and 1.2% in total over the three months to July. This was better than the 12-month average decline in total sales of 0.2% but, after two months of growth, July sales declined.
In-store non-food sales declined 2.4% on a like-for-like basis and 1% on a total sales basis over the same period.
Growth of online sales on non-food product also slowed, increasing 7.5% in July against an 8.3% rise the previous year. The rate of growth was below the three- and 12-month averages of 9.2% and 7.9%.
BRC chief executive Helen Dickinson said: "Sales of non-food products struggled – three months into an extended period of summer weather, demand for many seasonal purchases has slowed while the heat has kept shoppers away from days spent browsing new ranges. For many in the industry, autumn could not come sooner.
"Although the weather generates a shift in month-to-month spending, trend growth remains very low by historical standards."
KPMG UK head of retail Paul Martin added: "For all the hopes placed on the World Cup and the glorious weather, it seems retail sales still fell short of expectations. It was perhaps just too hot to hit the high street.
"July's performance reinforces the fact that it will take more than events-based retail and sunshine to improve the health of the high street. Retailers must improve efficiency, in many cases reinvent themselves and adapt to the changing retail environment, including last week's interest rate rise."