The number of job cuts, natural attrition and, in some cases, redeployment over the past year, has been heavily clustered in the last three months.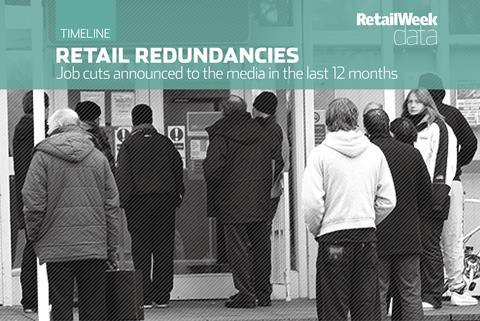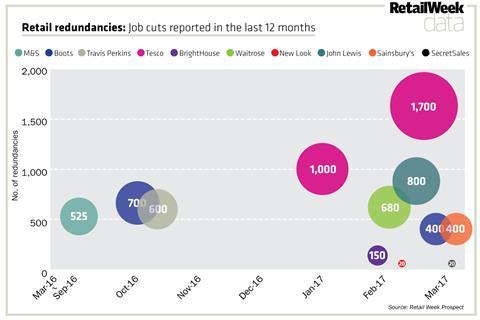 Nine out of the 12 announcements charted here are from 2017 alone. There were no announcements between March and August 2016.
Timeline of redundancies in the last 12 months
(To navigate the timeline, swipe/click to the left)
However, these latest redundancies should not be interpreted as a sign that the sector is in some sort of decline.
Rather, they are a stark reminder of retailers' focus on productivity gains this year, particularly as cost pressures continue to rise and store sales come under pressure from the online channel.
Retailers are thinking of measures beyond job cuts however. Last week, for example, Asda offered all of its 135,000 store staff a pay increase to £8.50 per hour as it looks to usher in more "flexible" contracts.
Methodology
The data is a collection of redundancies, natural attrition and redeployment figures as announced to the media during the year to March 21, 2017.
The analysis was compiled by Retail Week Prospect, an intelligence service offering insight and analysis on the UK's retailers.