Consumer confidence rose five points this month against July
All five measures used to calculuate sentiment recorded month-on-month increases
GfK says shoppers have settled into a 'wait-and-see reality' post-Brexit
Consumer confidence rose across all measures in August as customer outlook increased after consecutive months of declines.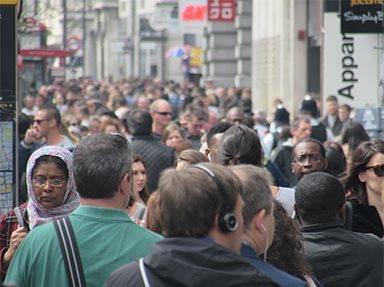 According to GfK Consumer Confidence Index sentiment increased five points month-on-month to -7 as all five measures used to calculate confidence reported increases.
Shoppers outlook on the general economy reported the sharpest increased, up 11 points to -22, followed by the major purchase index, which rose nine points to seven.
Shoppers were increasingly confident in their personal financial situation over the next year, which rose five points to four, while customer sentiment about their finances over the last 12 months edged up one point to zero.
This uptick in consumer confidence comes after July showed the sharpest drop in sentiment in 26 years. However, overall confidence levels were still down 14 points year-on-year and all measures used to calculate sentiment were down year-on-year.
GfK client strategy lead Joe Staton said: "We're reporting some recovery in the index this month as consumers settle into the new wait-and-see reality of a post-Brexit, pre-exit UK. The uptick in confidence is driven by good news from hard data, the combination of historic low interest rates matched with falling prices and high levels of employment.
"But more remarkable is the 16-point collapse in the savings Index, down from +1 last month to -15. We Brits are clearly determined to carry on shopping for today rather than saving for tomorrow."