A combination of this summer's heatwave and a cold spring has inflated the prices of fruit and vegetables, new figures reveal.
Food price inflation accelerated to 1.6% in July, from 1.2% in June and May, according to the BRC-Nielsen Shop Price Index. Prices within fresh food increased by 1.2% in July, compared with a 0.8% increase in June.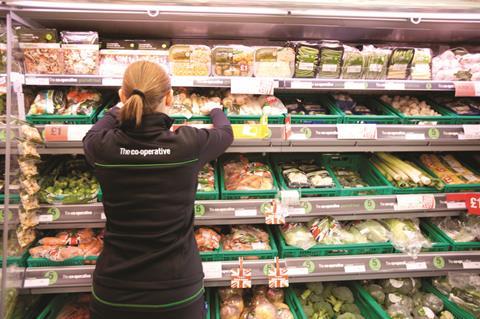 Deflation within non-food reached its lowest rate since December during the same period. Non-food deflation eased to 1.4% in July, from 1.6% in June.
BRC chief executive Helen Dickinson said: "We expect this period of food price inflation to continue in coming months as despite global oil, food and commodities prices shrinking recently, the hot, dry conditions we have seen across the northern hemisphere mean the pressure on prices will continue for some time to come.
"These global pressures on food prices in particular are yet further demonstration of the need for an agreement on the [Brexit] backstop to ensure frictionless trade is maintained after March 29, 2019 if retailers are to maintain value and choice for consumers."
Nielsen head of retailer and business insight Mike Watkins said food inflation had been tempered by the increase in demand for food and drink due to the World Cup and the hot weather.
Non-food prices are continuing to undergo a period of deflation because of the level and depth of price cuts on the high street in an attempt to drive footfall.